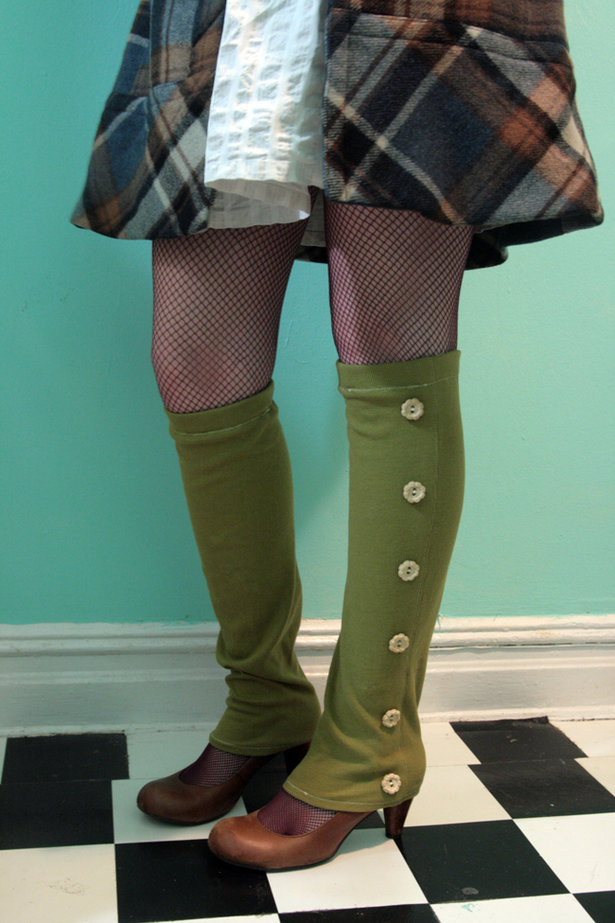 ShareThis
Now that we are definitely in the super-cold season (at least in New York), it is the perfect time to bundle up! What better way to incorporate layers and layers of a sewers most favorite thing: fabric!
To get you started, we have posted a wonderfully quick and easy project idea for making simple, yet adorable <a href= "http://www.burdastyle.com/projects/leg-warmers&#8221;&gt; leg-warmers! The ways to customize these are endless: make them super-scrunchy or short and sweet; cut up an old sweater or use jersey from a used t-shirt.
This project was created by Nicole Smith, Editor of <a href= "http://www.sewstylish.com&#8221;&gt; Sew Stylish magazine and Associate Editor of <a href= "http:/www.threadsmagazine.com&#8221;&gt; Threads magazine. Check out her awesome <a href= "http://www.applianceclothing.com/blog&#8221;&gt; blog!
Of course, these make fantastic, last-minute gifts! We can't wait to see how you personalized and styled them!
Best,
The BurdaStyle Team