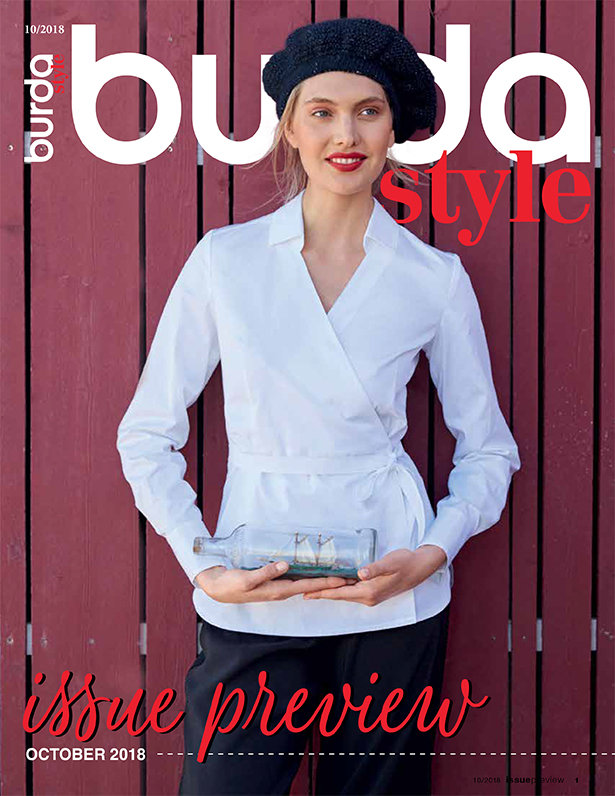 ShareThis
The autumn breeze is blowing in with this October issue. From coats and blouses to long sleeve dresses, you can build an entire fall wardrobe with this issue. Read on to flip through the October 2018 issue of BurdaStyle magazine and shop every pattern.

Click the above image to have the lookbook pop out for the full digital magazine experience – or flip through the embedded book below.



Each issue we also release each collection as a bundle as part of the lookbook launch, so if you want to sew up every style in a collection you can purchase in bulk at a discount! Click the collections below to shop the bundles.



Summer is drawing quickly to a close, though the vibrant colors are here to stay. These feminine styles in sizes 44 – 52 boost both mood and confidence



Animal prints are always in fashion and show up in every season. Here they are creatively mixed with stripes, leather, and the utility trend. Be bold with this collection!



Masculine cuts with a soft edge: These serious business fashions refresh with classic vichy, strong wool fabrics, and feminine details.



These cozy feel-good pieces in Scandinavian design get back to basics with natural materials and soft colors.



A Caban jacket, Marlene trousers, a duffle coat – these classic cuts, as well as knitted pieces for him and her whisk us away to the Breton coast…