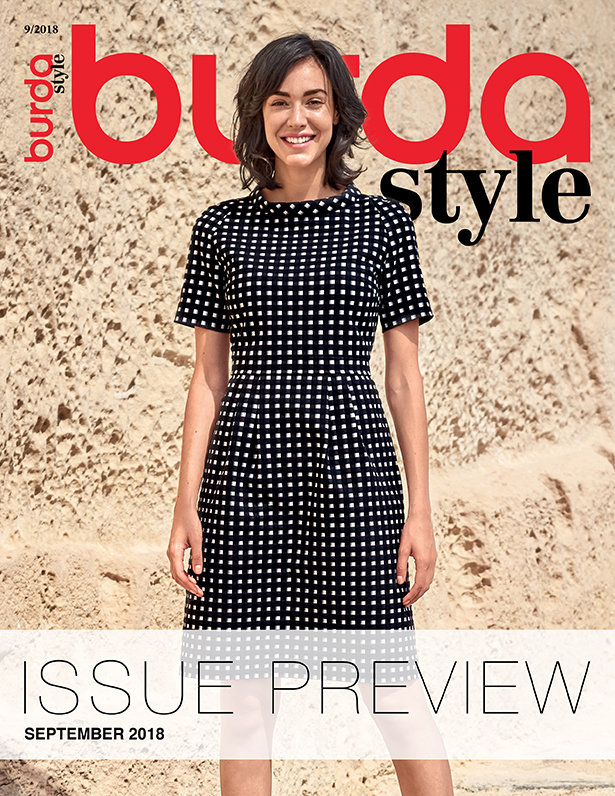 ShareThis
The 09/2018 issue digital preview is now live – so it's time to kick start your fall sewing! This issue is filled sporty classics, couture glam looks, and a collection for mothers and daughters fit for royalty. Read on to flip through the September 2018 issue of BurdaStyle magazine and shop every pattern.

Click the above image to have the lookbook pop out for the full digital magazine experience – or flip through the embedded book below.



Each issue we also release each collection as a bundle as part of the lookbook launch, so if you want to sew up every style in a collection you can purchase in bulk at a discount! Click the collections below to shop the bundles.



Elegant and oh, so relaxed… These newly interpreted classics in red and midnight blue are a splash of non-chalance and irresistible fashion charm.



These outfits have the aura of royalty with couture details, sophisticated fabrics and fabulous colors. Patterns in women's and children sizes!



The classic color combination with a fresh interpretation: Monochrome looks with sporty and modern details that make them a hit for leisure and at the office.



Outside the weather is slowly turning into autumn, though our wardrobe can remain vivid with abundant blossoms to contradict the change. These romantic pieces include nostalgic floral prints and so many feminine details…


What is going to be your first fall make?