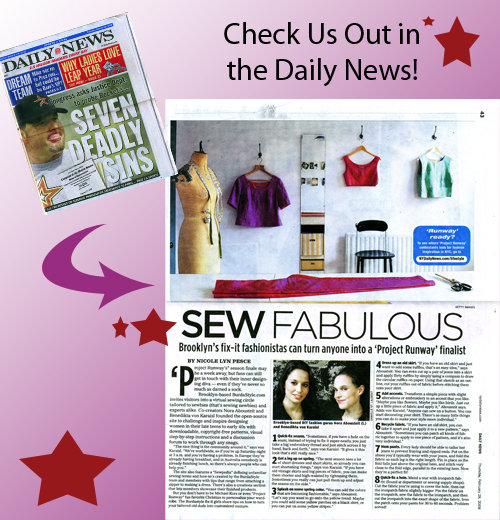 ShareThis
EXTRA EXTRA! Read all about us!
We hate to toot our own horns, but did you see the awesome article about BurdaStyle in yesterday's New York Daily News? Well, here's a little tidbit bit.
Nicole Lyn Lesce from the New York Daily News writes:
"Meet Brooklyn's fix-it fashionistas
You don't have to be Michael Kors or even "Project Runway" fan favorite
Christian to personalize your wardrobe. Brooklyn's Burdastyle fix-it girls
share tips on how to turn your tattered old duds into customized couture."
For the entire article, click here.