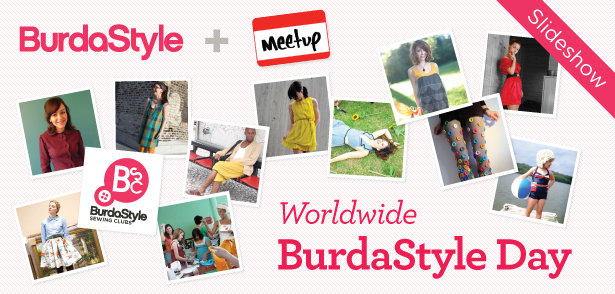 ShareThis
BurdaStyle Day 2011 was a success!
On Thursday, May 12th the BurdaStyle team celebrated our official day at Purl Soho, eating pops and talking everything from sewing schedules and future projects to favorite materials, designers and more! Check out a few of the photos from the event and find out how you can get involved by starting your own Meetup event where you live!
Given under a month to rally fellow BurdaStyle members and plan a fun event was no easy feat. Nonetheless, many of you performed the task splendidly. We wanted to give something extra special to those who were able pull together the largest Meetup groups for our day. The top five groups will receive special BurdaStyle goodie bags to hand out at their next event, which we hope will be just as fun as the first one.

The BurdaStyle Team, from left to right: Alison, Lindsey, Rachel, Susan, Jamie, Anette, Nora, Carol, and David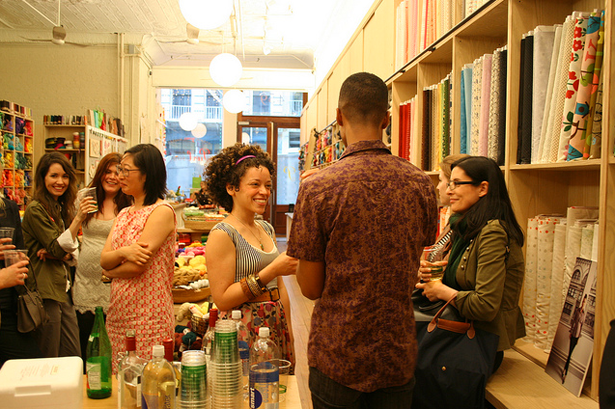 See more images from our own BurdaStyle get together plus how groups around the world celebrated the day here
And now for those goodie bags! The winners of the top communities are..
1). Perth, Australia, led by sewanista
2). Seattle, Washington, USA, led by Christina
3). Sydney City, Australia, led by Pash123
4). London, United Kingdom, led by AmiBambini
5). Philadelphia, Pennsylvania, USA, led by tinybows
Be sure to keep an eye out for more great events to launch on the BurdaStyle Meetup Everywhere page in the coming months.
Find BurdaStyle Meetup events in your area or start your own!
Thanks again to everyone who participated. Special thanks to Purl Soho for providing the space and all of our fantastic New York area members who came to hang out, it was a pleasure meeting (and re-meeting) all of you!
Did you have a BurdaStyle Day meetup near you? Share with us how you celebrated!