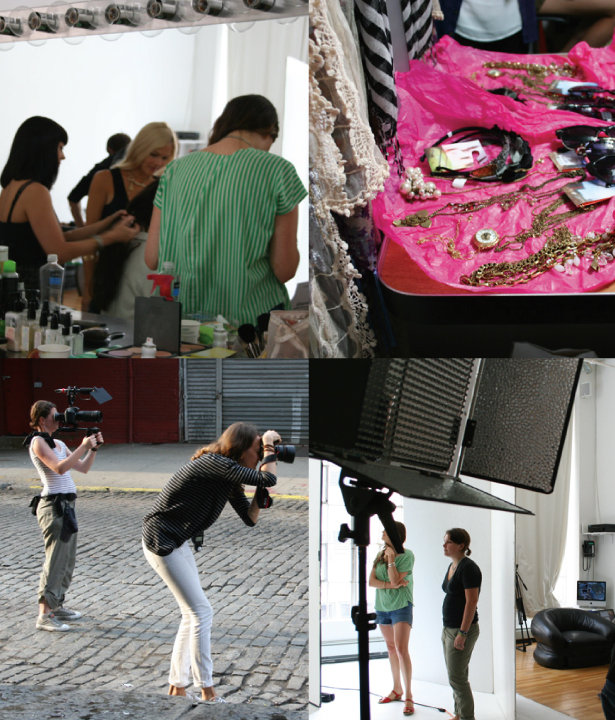 ShareThis
As many of you know, we are putting together the first BurdaStyle book! Beginning late July, our FedEx deliveries became the highlight of our day. Everyday we were welcomed to the office by 7 packages stacked high on our desks. Each package was a wonderful surprise, revealing unique and creative garments sewn from you, the members. We read aloud each hand written note and were impressed with your incredible skills (embroidery, beading, knitting, pleating,…you name it!). In the end, we received 78 garments from 23 countries to be to be considered for the book. Members shipped creations from Argentina, Australia, Austria, Canada, Costa Rica, Denmark, Finland, Germany, Hungary, India, Ireland, Italy, Japan, Netherlands, New Zealand, Phillipines, Serbia, Slovenia, South Africa, Spain, Sweden, UK, and USA.
The past two weeks served as a thrilling finale to the collection process. The BurdaStyle team joined forces with an incredibly talented crew to photograph the creations! Check out our slideshow to see all the behind the scenes action. In a photography studio here in NYC, our first day of shooting was so much fun! Alison, stylist to the shoot, decided the final looks for our models and chose the perfect accessory to compliment.
The next morning, we woke up before sunrise to meet on location at 6 am! We took your creations out into the fresh air for the second day of modeled photography. The team dodged tourists, dog walkers, pigeons, cars, and the hot mid day sun, but it was well worth it.
We can't wait to reveal the photos in about a year. Follow the slideshow to see images from the whole process, beginning with receiving almost 80 creations from around the world!
Our team included photographers Isabel Asha Penzlien, Tory Williams, makeup Jessa Blades, and stylist assistant Lauren.