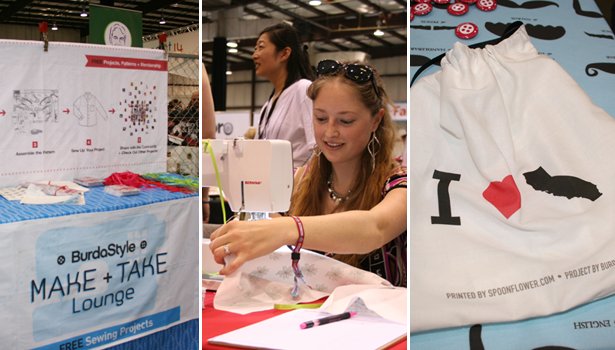 ShareThis
Another year, another successful trip to Maker Faire! We were so excited to once again be a part of this amazing festival of DIY and for the wonderful opportunity we have to teach people how to sew and expose them to what we do here at BurdaStyle. Click through to see pictures of our adventures on the West Coast and join us in September when we bring you another Make + Take right here in our own backyard with Maker Faire New York.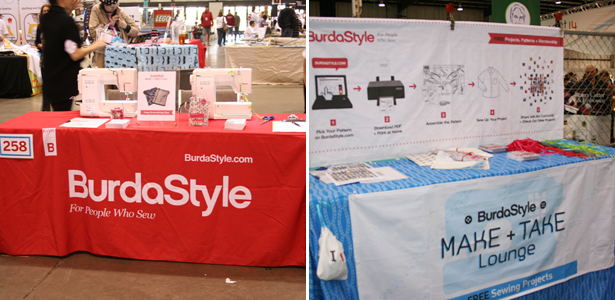 Our lovely booth at the Faire.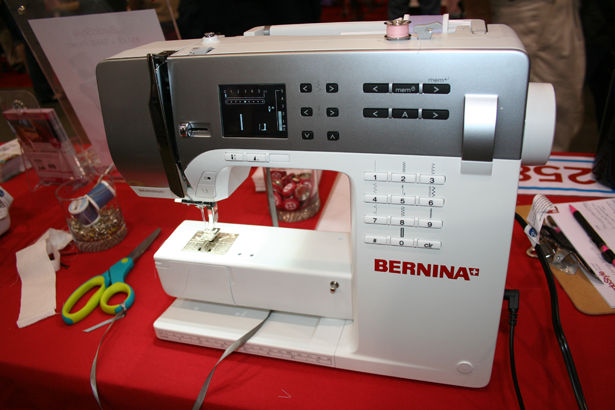 The BERNINA 3 Series machine that we all fell in love with…

Eager sewers working on the BERNINA machines.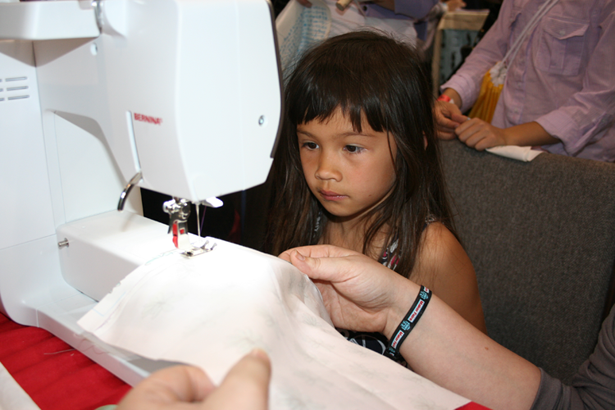 Helping a new sewer stitch up her first project.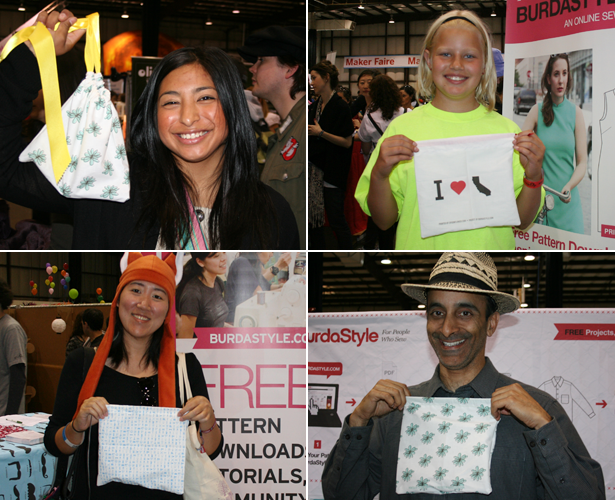 Sewers excitedly displaying their finished projects.

The scene around the Faire – quilt artist Luke Haynes working the Simplicity booth with Drew the Crochet Dude; Jenny Hart from Sublime Stitching stops by the BurdaStyle booth for a quick embroidery class; the Spoonflower booth complete with an amazing digitally printed dress; we were right next to the Needle Arts Zone at the Faire – so many cool projects!
Special thanks to BERNINA for letting us use their amazing 3 Series machines for our projects; to Spoonflower for printing up the adorable fabric we used for our Make + Take bags (and the awesome mustache fabric that everyone wanted to get their hands on!); to Blumenthal for supplying buttons and Simplicity for not only being great neighbors but also helping us out with ribbon for our bags! We also want to thank Jenny Hart from Sublime Stitching for taking the time to stop by and share her embroidery skills; Mena Trott from Sew Weekly for helping out on the machines and Sara from Instructables for assisting in our booth as well as the rest of our fantastic volunteers – your help was so greatly appreciated!
Want to see more? Check out the rest of the photos in our Maker Faire slide show here!