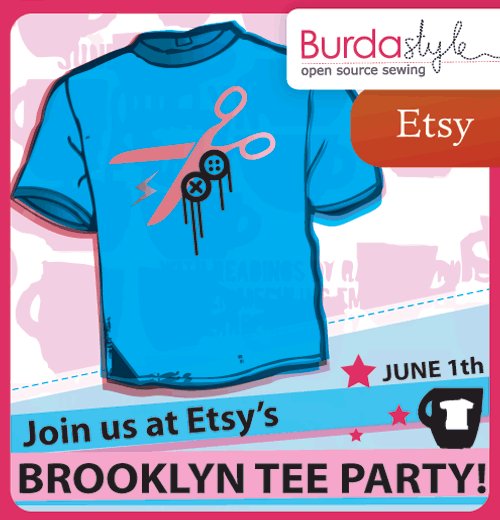 ShareThis
Come join BurdaStyle at the Brooklyn Tee Party! Taking place from 1-3pm on June 1st, the Tee Party is perfect for teens 12 and up. In addition to readings by authors Rachel Maude, Lauren Mechling, Emily Gould and Zareen Jaffrey, the girls from Compai, Etsy, and your very own BurdaStyle will give demonstrations on reconstructing and customizing tee shirts, so be sure to bring an old, over-sized tee to refashion! Space is limited so reserve a space by writing to: RSVP@Etsy.com. If space has filled up, don't worry, you can join us online here: http://www.etsy.com/virtual_labs.php
We look forward to seeing you there!
Brooklyn Tee Party
Sunday June 1st
325 Gold St. 3rd floor
Brooklyn, NY
Ages 12+
Free
Brought to you by: Etsy.com, BurdaStyle.com, Compai, Delacorte Books,Little Brown and Razorbill.