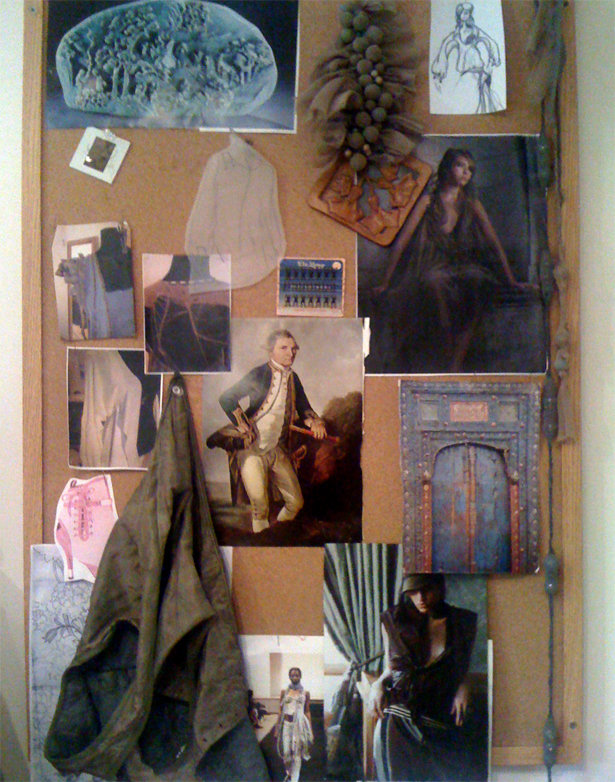 ShareThis
Researching for your design project may be a confusing and difficult task for a lot of people. Often times we make it harder than what it is. When researching here is a few tips that I like to do.
• No mistakes- There is no right or wrong research. I repeat "no right or wrong" as in you can't make a mistake. When you are this early in your research stage, it is impossible really to gather the "wrong" research. The Editing process and deciding what to keep and disregard will happen later so soak it all in and don't be afraid to explore!
• Hoard It! – If something catches your eye keep it… take a picture, draw it, or buy it. It caught your attention for a reason. Later you will have time to think about why it did. But for now you must record it! Someway, somehow, collect it all!
• "Do you love it?"- We all have a specific taste or style. When doing your research be honest with yourself and ask "do you love it?" If you answer yes than there is a good chance it will be a good decision. Use this question when choosing fabrics and finishes, looking at research, or during your experimentation process. If you are unsure about something and your answer is along the lines of "you kind of like it but not sure you love it…" you may want leave it alone. This tip is helpful if you are indecisive.
Side note: being indecisive will not only cost you time but causes a lot of aggravation. In fashion time is of the essence and aggravation will find you enough as it is without you creating it. New designers often struggle with being indecisive.
• Be equipped- sometimes you go after the research and sometimes research finds you. Always carry a camera and a sketchbook with you at all times. You may be inspired or find some really great research when you least expect it. When this happens you will be ready to document it. Which leads me to the next tip
• Use your 5 senses – Any great designer or artist are often sponges to everything around them. They are constantly on the lookout. When you are completely aware of what's around you, finding research will become easier and easier. Use all your senses! Sight, smell, taste, hearing, and touch
I find it almost unbelievable sometimes the amount of inspiration and research that can be found by just spending the afternoon walking around town. If its texture you see… make a pencil rubbing of it, if its fabric you touch… get a sample, if it's a building you like …go inside, if it's a taste you love… describe it in words, if its music you hear… find out who wrote it and where it's from. As you become a designer you need to start training yourself to be open to all that is around you. It may be difficult at first, but in time it will become a habit and a new way of life.
You can learn more about design process, as well as drawing, and sewing fashion, in my DVD lessons "How to Fashion Design with Bob Martin". Visit www.howtofashiondesign.com to get your copy today.
Having a deep desire to become a Fashion Designer, Bob Martin, moved to London, England to attend American InterContinental University. Though he has worked for designers such as Vivienne Westwood, Michael Azu, and Edward Griffiths and designed for theater and films such as Tim Burton's "Sweeney Todd" and "Batman Dark Knight", it was his time at AIU in which he developed a passion for relating to students and awaking the Designer in others. With a strong passion to see the very best come out in people and with his team at KKC Enterprise, he created "How to Fashion Design with Bob Martin", an interactive program for people of all ages who are serious or even just curious about Becoming a Fashion Designer. Check out his site for more information and keep an eye out for more of his amazing upcoming blogs!