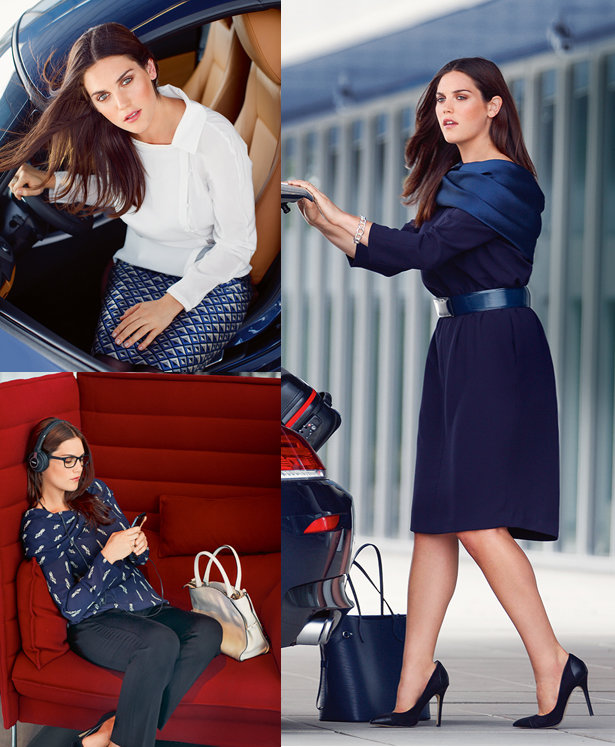 ShareThis
Looking polished and professional doesn't mean giving up pretty fabrics and fun details. You'll find elegant dresses, an essential skirt, and more in this new collection from the December 2013 issue of Burda Style magazine.
Change up the shape of a crisp white Blouse for a new office look. This top is modern with a split round collar.
The Straight Skirt is a wardrobe essential. It's the perfect basic piece to pair with all your tops and jackets, like the Tie Top. A subtle flared hem flatters your waist.
This lightweight Coat with Slash Pockets is the perfect shape for transitional weather. Small lapels and a sash have a casual look for that you can dress up in a heavy fabric.
Give the essential straight Skirt a whole new look in a bold geometric print. This fun skirt gives a much needed pop of color to your office separates.
A removable shawl collar makes this basic Top extra special. Wear it higher for the office, and pull it down over your shoulders for cocktail hour. This top looks lovely in a fun print.
A removable shawl collar gives drama to this little Dress. It's like getting two looks in one! Raglan sleeves and an elastic waist have a laid back look and fit.
An eye-catching ripple gives you a long line and makes this long sleeved Sheath Dress a showstopper. Make it fabric with a little body to give the ripple embellishment some structure.
Bold colors and prints shine in these structured patterns. Try a new shape like the Ripple Dress to spice up long days at the office!
Happy sewing!