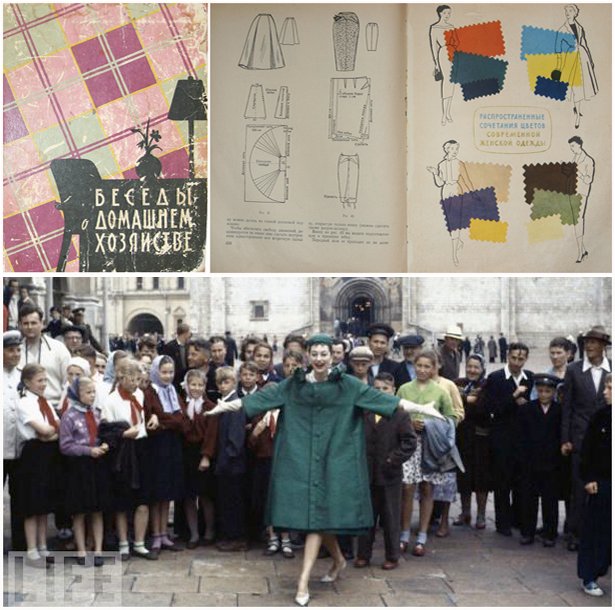 ShareThis
Actually, it's top nine, readers! The first one doesn't count – it is, in fact, a 1959 Soviet book with a title "Conversations About Housekeeping". Forgive me, as it was my first and most precious sewing reference, inherited from my Siberian grandmother!
Photos: Chance or coincidence? My first sewing reference was printed in 1959, when USSR sanctioned the first ever couture show in the country's capital Moscow. Yes, it's Dior!
Later, the 1986 Russian translation of Line Jaque's La Technique de la Coupe, which is an excellent book on patternmaking for both ready-to-wear and Haute Couture, was a real treat not only for Soviets.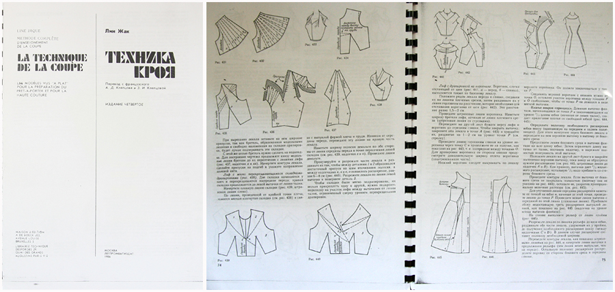 The out-of-print French original can still be found on eBay or Amazon. I don't think there is an English translation.
However, I was not ready for this book at that time, readers. Besides, the appearance of Burda on Russian magazine market in 1987 was too big for me. Photography, styling, garment styles – everything was different from the often severe design of Soviet fashion sewing magazines or books.
Fast forward to 2011, I now possess almost every book on Couture Sewing I could find on Amazon, eBay, and from thrift stores. So, today, I list these books here in no particular order – they are all unique in my opinion.
Couture Sewing Techniques by Claire Shaeffer was my second book on the subject. I never regretted buying it because it is, in my opinion, the most comprehensive document of couture construction. The author scrutinized piles of couture clothes from her own collection, museum archives and couture workrooms and revealed these secrets in the book.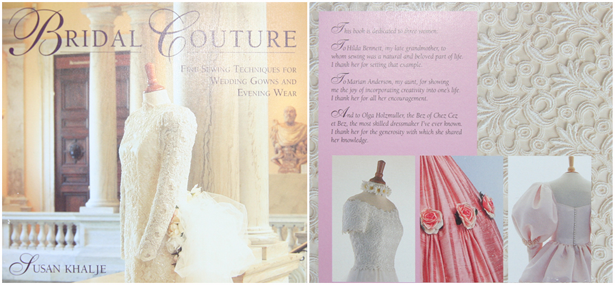 Susan Khalje's Bridal Couture is more specific as it is a book on couture bridal wear construction. Never mind if you are happily married, this book is just perfect for anyone who is interested in sewing evening or cocktail attire. Exhaustive instructions will guide you through construction of garments in, mostly, silk and lace. My advice, if you see this out-of-print book for sale, get hold of it, or purchase a PDF version on Susan's website.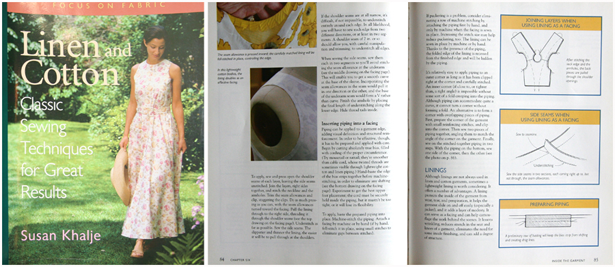 .
Another out-of-print book by Susan Khalje (and slightly more affordable) is her Linen and Cotton. Not readily discernible as a couture book, it contains plenty of great techniques, such as making a contoured or boned waistband, underlining, lining a garment to the edge and many more.

Visual learners will love A Dressmaker's Handbook of Couture Sewing Techniques by Lynda Maynard. Great step-by-step illustrations for almost forty techniques compensate for the fact that most of these techniques can be found in other couture or tailoring books.
For great tips on graining, pressing, darts, and bias cut, among others, consult Couture: the Art of Fine Sewing by Roberta Carr, also out-of-print. A word of warning: to enjoy this book ignore some of the garment images. Silk bomber jackets, silk crepe de chine T-shirt combined with silk sweat pants – just to name a few – you probably know what I mean.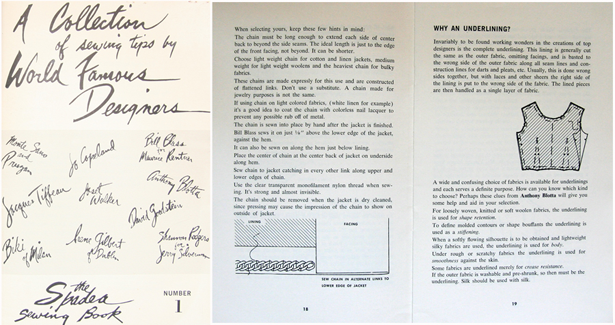 A Collection of Sewing Tips by World Famous Designers is a set of five booklets published by Spadea – a sewing pattern company which printed some of the best designer patterns, especially in 50s and 60s. I found a lot of couture tips in these booklets: sewing single-thread dart, adding chain to jacket hems, underlining, using boning to stabilize square necklines – you name it. This collection is also available as a book, which occasionally resurfaces on eBay.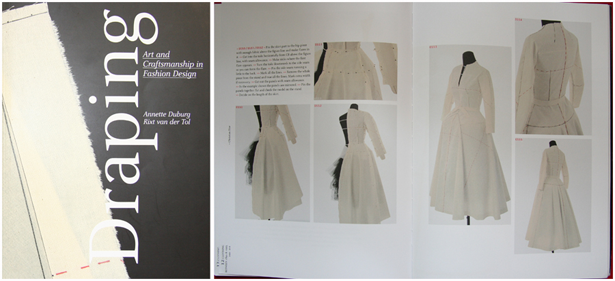 Draping: Art and Craftsmanship in Fashion Design by Annete Duburg and Rixt van der Toll is not only a great handbook on this garment construction method, but it is also a great resource for anyone who wants to recreate some of the most famous garments by Charles Frederick Worth, Madeleine Vionnet, Madame Gres, Christian Dior, André Courréges, Yves Saint Laurent, Pierre Cardin and Yohji Yamamoto.
And if you are interested in Pattern Magic of the early 20th century, and an amazing book on bias construction, get Madeleine Vionnet by Betty Kirke. Inside, 38 patterns of Vionnet's creations produced between 1917 and 1938.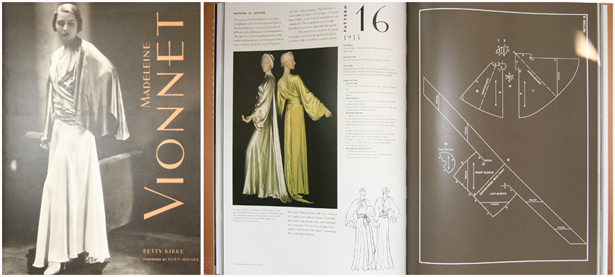 Can you believe, this is just a few of books on couture sewing and construction? I have a few more, but what about you? Do you have books on couture construction techniques? Have you been able to use them?
~Marina
Marina von Koenig is a couture enthusiast blogging at Frabjous Couture.