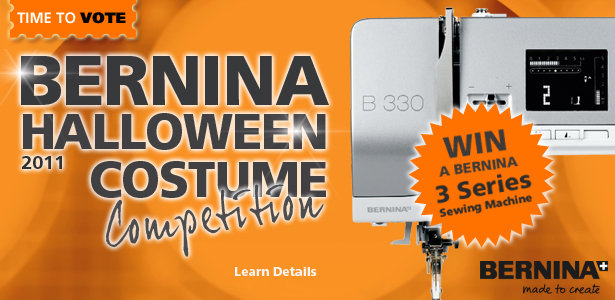 ShareThis
[Update 10/26/2011] – Thank you all for your feedback regarding this contest. To assist in viewing all of the amazing submissions, we have created a Flickr set , which allows you to view them in bulk, as thumbnails.
To vote for your favorite costume, please be sure to click on the link in its respective image page on Flickr that reverts back to the BurdaStyle slideshow, and select the "Vote" icon below the image. Only votes within the dedicated slideshow on BurdaStyle will be counted.
Please note that the set itself is only available to those who click on the link above.
Again, thank you all so much for your participation in this wonderful contest!
[Update 10/25/2011] – Don't see your project that you submitted before the deadline? Send us an e-mail at Answers[at]BurdaStyle[dot]com and we will post it in the slideshow.
---
You guys really turned it up a notch for this contest!
We've uploaded all the entries and now it's time for the BurdaStyle community to have their say in our Halloween Costume Contest sponsored by BERNINA.
View the slideshow here or head over to our Gallery section to begin voting.
How Voting Works:
-You must be signed into your BurdaStyle account to vote.
-Click the pink "Vote" button to vote for an individual project. The number in parentheses is the current number of votes for that project.
-You can vote for as many projects as you like, but can only vote once for each individual project.
You have until Sunday, October 30th at midnight (EST) to vote for your favorite spooky creation and decide who gets to take home the sweet cash prizes.
BERNINA will also be choosing their favorite, who will score a brand new BERNINA 350PE Sewing Machine, so click through all the projects and get those votes in now!
This competition blew all previous competitions out of the water will an overwhelmingly awesome number of entries! We know there is a lot, so we ask that you make yourself a nice cup of tea, take a seat, and peruse through all of the entries.
Also, we encourage you to find your own project in the slideshow and share the link to your friends and family. They will need to click "Vote" on your project for their opinion to count towards winning!