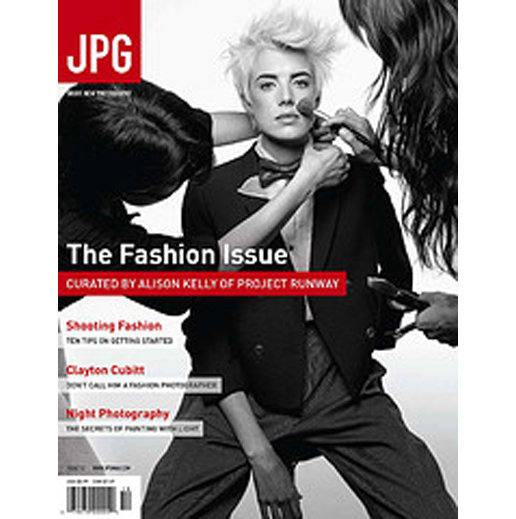 ShareThis
I am very excited this week because I have just been asked to do participate in a super cool project. For now, I must omit the specifics, but I am going to be designing a small collection inspired by a certain beauty product and the pieces will be featured in the September issue of a widely distributed magazine where I'll style the photo-shoot! It's almost as good as Project Runway. It is better in some senses, because I have control over what I'll be designing and I'll have my seamstresses & production team on hand to stitch those clean, perfect seams, as opposed to the messy, finicky stitches of the over-worked, over-due machines we used on the show. I like to tell a story. I am naturally drawn to styling the final look of my creations, I find the process as important and fulfilling as the designing itself. One month, I was asked to edit the fashion issue of JPG magazine.
JPG features pictures from people all over the world, who like to take photographs. They are the BurdaStyle of photography. I was given a bunch of fashion-related photographs and sifted through them. I began to realize I look for hopeful imagery, visions of mystery unraveling
or a hidden story.
When I lived in Florence, Italy, my roommate Elissa set up a darkroom for us in one of our bathrooms. We acquired an enlarger and began taking photographs in the fir tree lined cemeteries of Florence. This is the first photograph I developed. Our friend Celena is to the right.