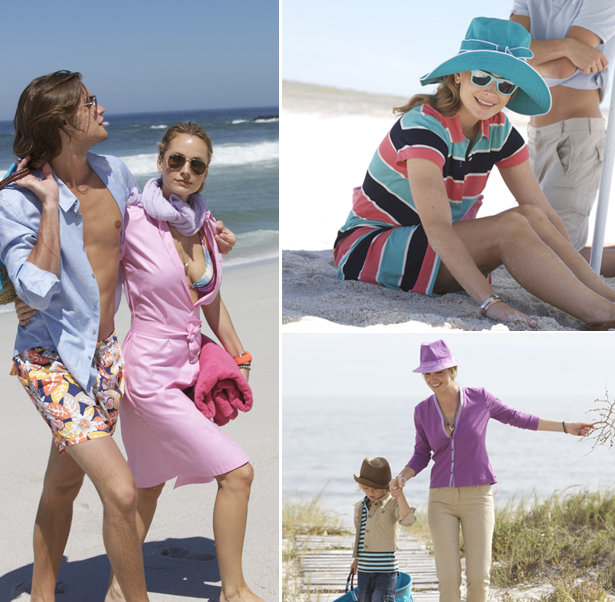 ShareThis
This classic collection from the April 2010 issue of BurdaStyle magazine brings back time-honored styles that will withstand a lifetime. Styles for men and women are featured with button down shirts, polos and cargo pants. There is something for everyone and you will be sure to master your shirt-making skills.
These fun cargo pants feature two side pockets and latches that enable you to roll up your pants as the temperates rise. Pair with a tee shirt for a casual summer look!
This summer cardigan is a classic piece that can be made in a variety of colors and worn all year long!
This men's chambray shirt is a classic men's shirt and this pattern can be used in a variety of ways. Make a men's dress shirt for the office or a denim shirt for the weekend!
These men's cargo pants are a sporty alternative to jeans. They feature two large pockets on each side as well as front and back pockets!
This short polo dress is flirty and fun! Wear to your next coastal polo match for a preppy and sophisticated look in nautical prints and colors.
These 5-pocket pants are a classic pant pattern that will allow you to make trousers or jeans with ease!
This classic shirt for men features one breast pocket. Make in a variety of colors and textures!
This classic long-sleeve button-up blouse features a single breast pocket and darts for a flattering and feminine fit. Make it in a bold kelly green or orange and pair with white trousers for a clean summer outfit.
This long polo dress is perfectly preppy! Make it in a nautical print such as stripes to fit in with your next seaside destination.
This shirt dress is a classic silhouette and a staple item for any closet. It features one breast pocket, a tie sash and darts for the perfect fit!
This adorable v-neck cardigan features a four-button closure and long sleeves. Perfect to have on hand when a chilly summer night strikes!
This classic short sleeve polo is a great summer piece to have in your wardrobe. Make in a number of different colors for everyone in the family!
This long-sleeve polo shirt is a perfect transitional piece to get you from spring to fall! Make in fun colors, prints and patterns! You can adjust the arm length to go from short sleeve to 3/4 to wrist length.
Happy Sewing!