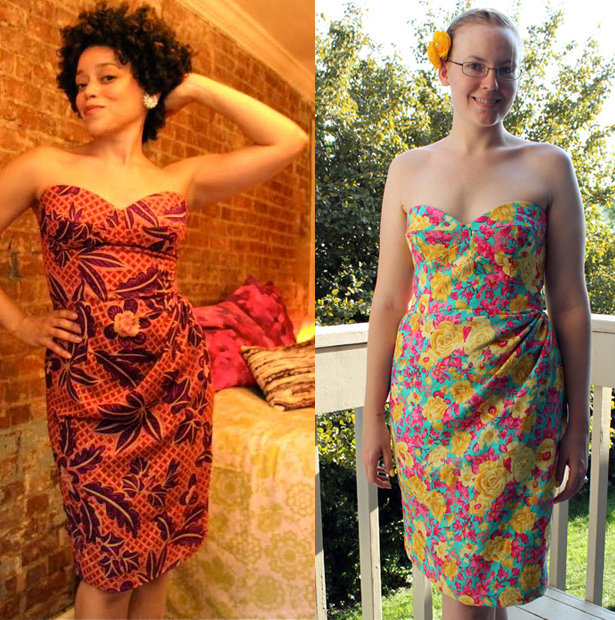 ShareThis
Every girl deserves to feel like a bombshell, and have a little va-va- voom in her step! So many members have raved about Gretchen Hirsch's class for Craftsy.com and some have even uploaded their own gorgeous creations of the famous Bustier Dress that Gertie uses for the class. Why not give it a shot yourself?
Gertie wrote about her class here before, and we just love seeing member creations of it.
The best part about this class is that it doesn't matter where you live or when you want to learn, you'll have the instructional videos on hand anytime, as it's all online.
Plus, we can still offer you BurdaStylers the sweet deal of 50% off!
Check out what BurdaStyle member katy-lady (pictured right) had to say, "I had a BLAST making this dress… The best money I've ever spent on an online class, ever ;)"
Look at how amazing her dress is, not to mention how great it looks on her!
Member oonaballoona also raved about it on her blog here. Check her out in her own fabulous creation with killer fabric to match (pictured left)
So bring out your inner bombshell in this retro sewing class from Craftsy!