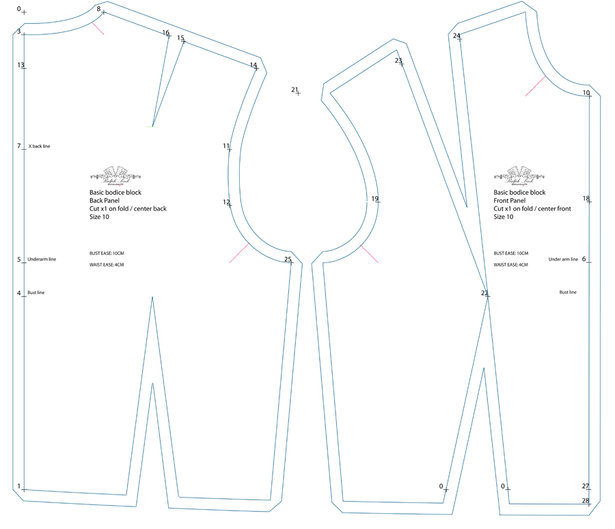 ShareThis
Do you own any basic slopers or pattern blocks? Well, if you went to fashion school, you do, and you know how incredibly useful they are. But if you didn't- well perhaps you don't have to go to school for this, with the resources available to the sewing community these days.
Every single piece of clothing that is not draped is derived from a basic pattern block or sloper. I must stress the importance of creating your own, customized slopers. Once you have taken the time to create your basic patterns (designed off of your personal measurements or your fit model's measurements) you can make anything. Seriously.


Here is a Bodice Sloper that you can use to develop top and blouses from, and then add on the Skirt Sloper sloper to make a dress!
Or you can isolate the skirt to create all types of skirt designs!
Into sewing with knits? Here are the slopers that will allow you to sew your heart out in knit fabrics. With the Knit Top and Dress Sloper you can make all your basics like T-shirts! Then with the Leggings Sloper you can make knit bottoms, everything from fashion leggings to pajamas!
If you already want a sloper that is a dress, here are TWO different silhouette to choose from:
The Fitted Dress Sloper, and then the Shift Dress Sloper.
View all our slopers here, and you'll even find PLUS SIZE slopers