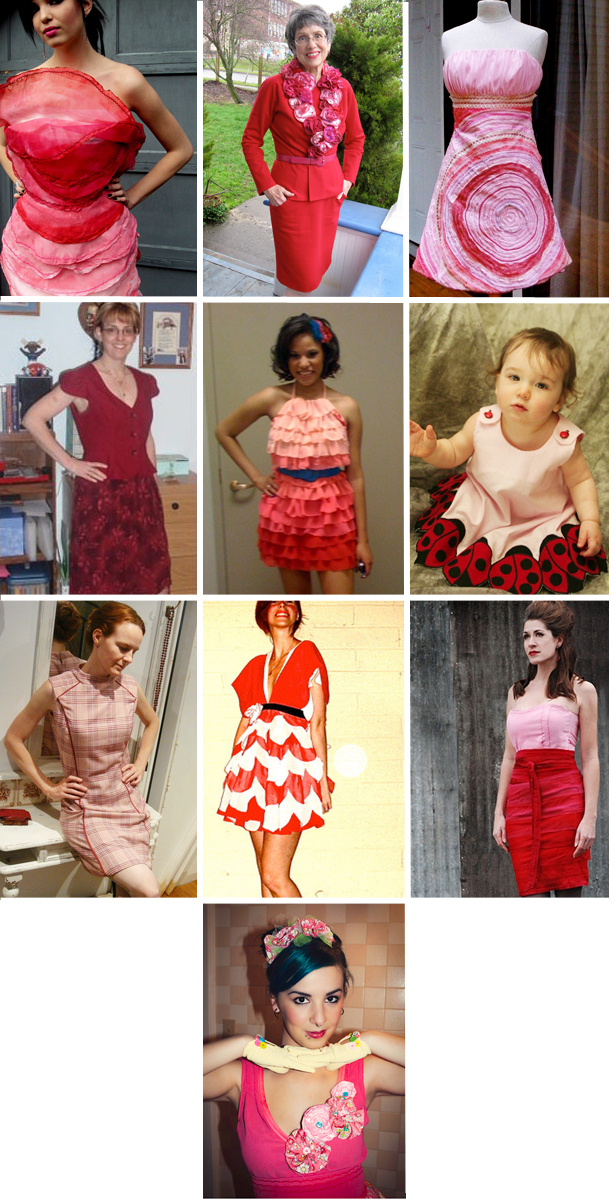 ShareThis
Congratulations to our top vote-getters!
They used pink, red and thread in the most incredible ways, and inspired us with their diverse creativity and unique approach to the challenge! All the winners are invited to attend and model in the "Coats & Clark Pink & Red Fashion Show" at the Sewing & Stitchery Expo in Puyallup, Washington. (along with a plethora of other prizes!)
Michelle E.
Patty R.
Laura M.
Loyl8
Tanya
Passiona Cottee
Daminana_designs
T.spoon
its_jamie
And our grand prize winner is……Punkiedory!
Congratulations to everyone! Everyone who entered did such an incredible job, and we hope you are inspired by the work of your fellow sewers as much as we are.
Keep up the amazing work!
- The BurdaStyle Team