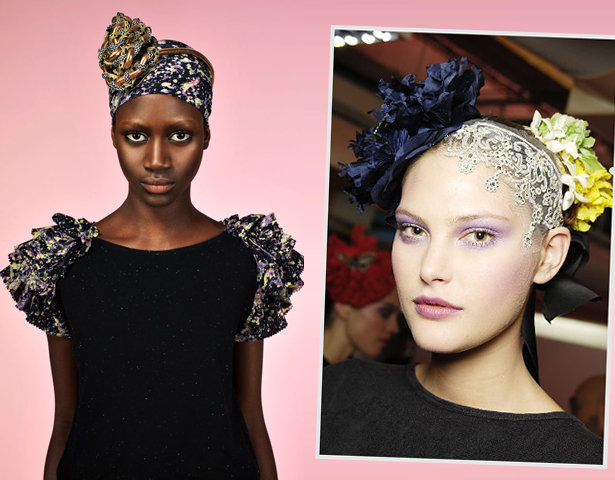 ShareThis
I mused today over braiding my hair with strips of printed fabric, as is the current trend, and upon researching this look I found some amazing photos of runway-ready hairdos that incorporate fabric, ribbon, lace and beading into the looks. Read on to see the glamour shots!
A hairdo can be the icing on the cake, the final touch to an ensemble. We know that many designers go to great lengths to have modern, shocking + innovative hairdos on their runways— can these looks translate into daily life?



Prada is always innovating the fashion + beauty industries. These knit headbands make a bun or top knot look prim + polished. I love the electric blue mixed with dark hair. What do you think about the exaggerated eyebrows?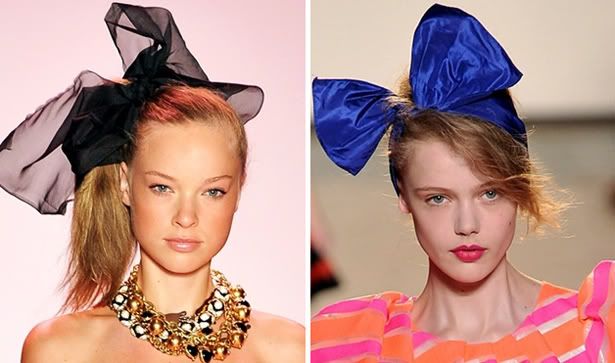 Millie + Marc Jacobs both tried these whimsical, unkempt fabric bows on their runways— would you wear this look?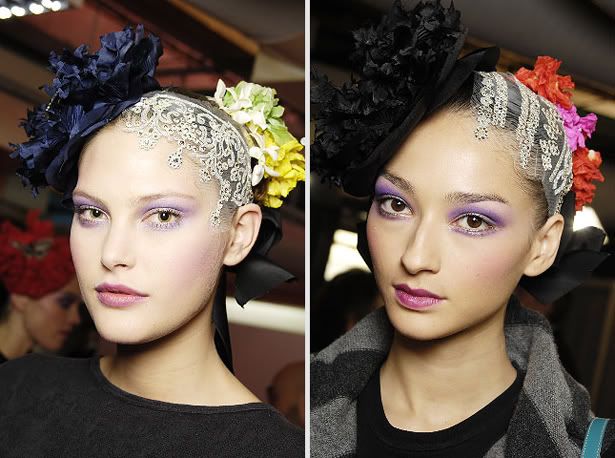 Lacroix is my hero when it comes to styling. Who ever thought to apply lace to the forehead, and that it would look so ridiculously alluring?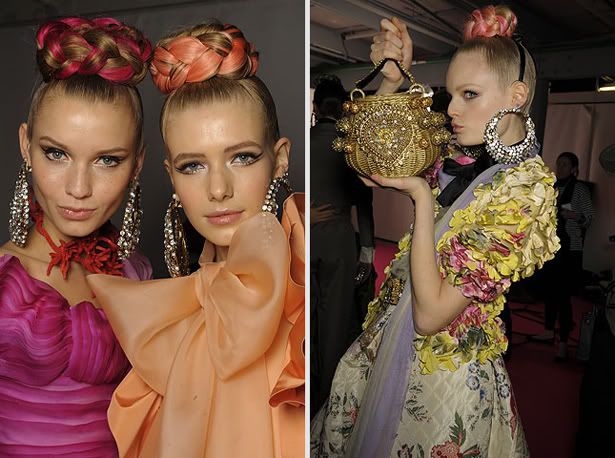 …and to add neon dye to braided top knots?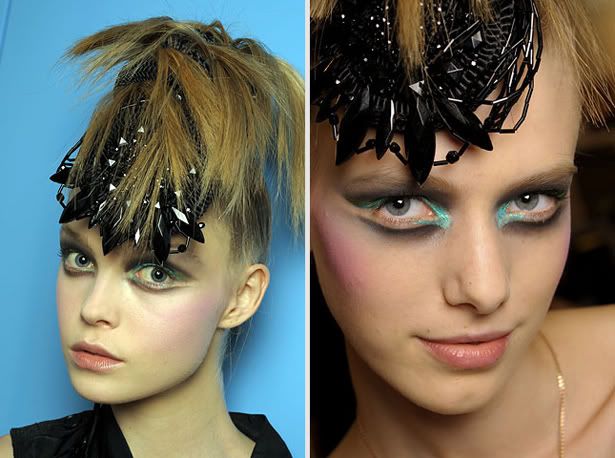 … or beaded applique with contrasting neon eye shadow?



… or to pair a satin headband and pieced lace applique?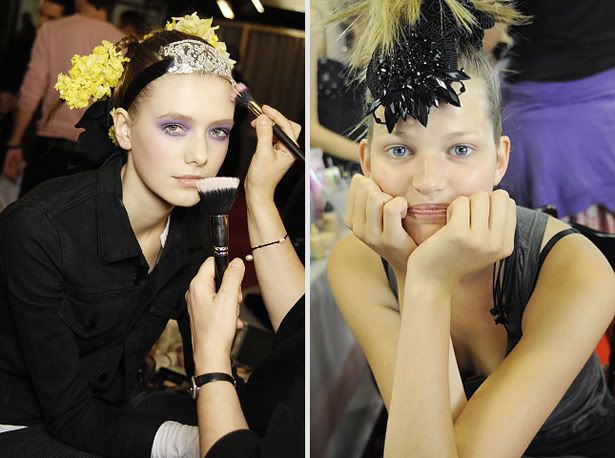 … more gorgeousness.




… another nod to Afrika.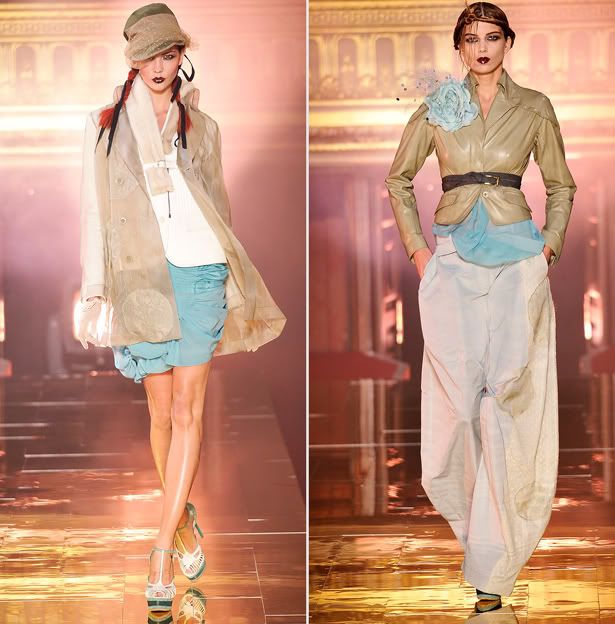 Galliano has had the Dietrich bombshell lacquered hair thing down forever. I love the swept-across-the-forehead braid with loose pieces dangling down.




Galliano + Rachel Roy do the fabric braided look so well.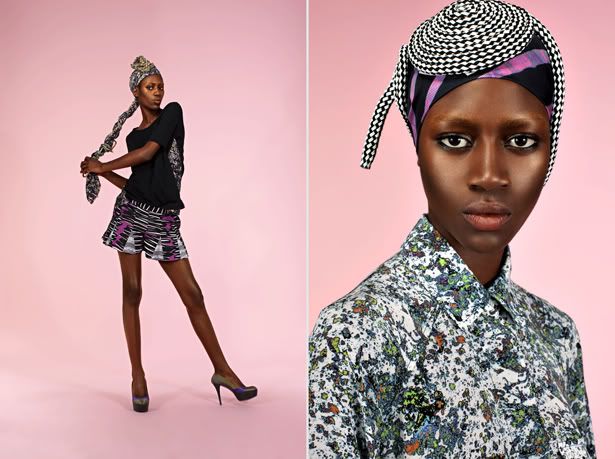 Suno looks to Afrika for these stunning hairdos— rope and fabric make quite a bold statement. And the model + photos are just gorgeous.

What is your favorite hairdo? Would you add fabric strips to your braids or plaits? Wear a turban? A headwrap? Lace + beading across your forehead?