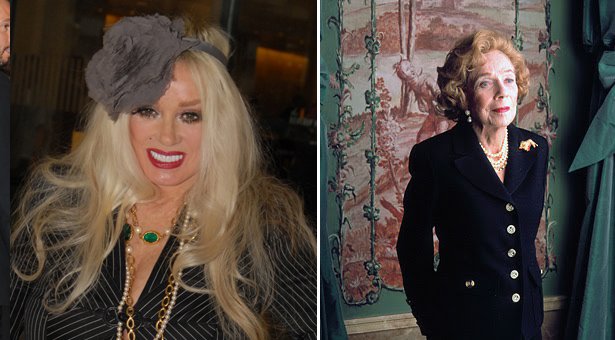 ShareThis
Readers, have you ever heard the expression that goes, "If you were old enough to wear it the first time around, you're too old to wear it the second time around"? (I think this originally applied to mini skirts.) Not very affirming, is it?
Do you think this truism still applies today? I believe that — at least here in the USA — it does not. We are living in an "anything goes" period fashion-wise, where sixty-year-olds routinely dress like teens and teens routinely dress like…well, you decide.
Pictured above: Mamie Van Doren and the late Brooke Astor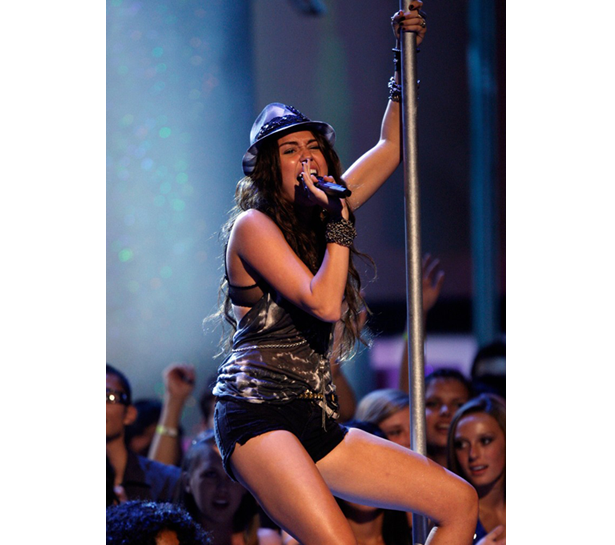 Miley Cyrus
Personally, I do not have a problem with exposed skin — but then again, I'm not a parent. It wasn't that many years ago that daughters wanted to dress like their mothers (and boys like their fathers), not the other way around.
Clothing choices are obviously complicated and their meanings can be so subjective it's hard to make sense of them any longer. A century ago the display of a woman's ankles was considered provocative. Today, I think we've lost our ability to be shocked; we've seen it all — literally. It's also true that historically, women's bodies and clothing choices were the ones being scrutinized and judged, not men's. Shouldn't everybody get to wear whatever they want?
I'm of the "whatever floats your boat" persuasion, but it bothers me that so many styles today seem to be derived from pornography (e.g., hooker-fashion) and prison (e.g., sagger pants). It's not that I think there's anything objectively wrong with the garments themselves — super-loose pants and short-shorts in this case — but within the context of our society, I see them as indicators of a coarsened culture, one that romanticizes prostitution (think Pretty Woman) and violence (every action movie). Do I sound like a scold?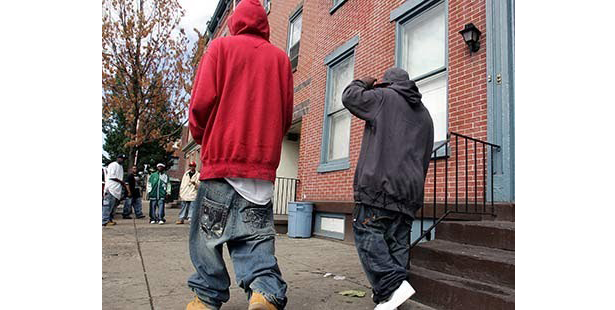 I suspect most of us are of the "if you still got it, go for it" school, i.e, if you can still pull off a look and you feel comfortable in it, that's all that matters — or should matter. We admire (or are told to admire) performers like Cher, who in another era would have been considered "over-the-hill." Good for her! we think. Or do we?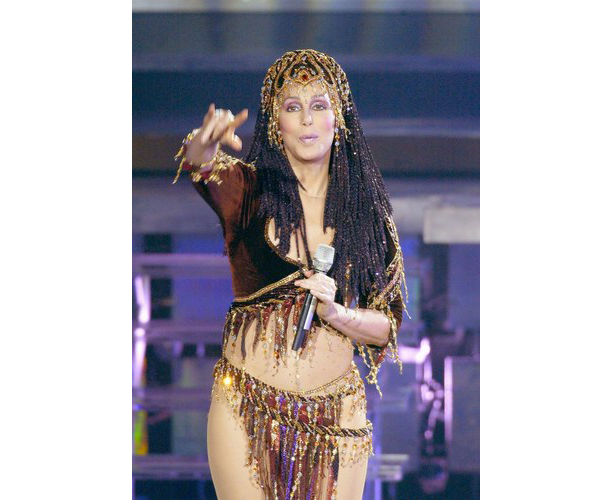 There is something refreshing about seeing an older person dressing formally and perhaps more modestly. It's an acknowledgment that a) we aren't young and firm-fleshed forever, and b) we needn't try to look that way. Style needn't diminish with advancing age, and fashion doesn't equal youth.

Italian gentleman (via Sartorialist), actresses Patricia Neal and Arlene Dahl
So I ask you, readers: Does "age appropriate" mean anything to you?
Are there things you won't wear, not because they don't fit well, but rather because they look either too youthful or too mature? If so, upon what do you base your decision: a family member's judgment, a book on style, or just your own sense of what looks right to you?
Do you think this applies to men too, or just to women?
Are we better off in this "freer" time or rather under more pressure to maintain the illusion of youth longer?
What do you think?
~Peter
When native New Yorker Peter Lappin bought his first sewing machine two years ago to hem a pair of thrift store jeans, little did he know he was initiating a journey that would bring him fame and fortune. While awaiting his fortune he stays busy writing "the world's most popular men's sewing blog," Male Pattern Boldness, and now contributing to BurdaStyle.
"For more than twenty years I'd lived on the edge of the Garment District without even knowing what a seam ripper was. Now I rip daily!"