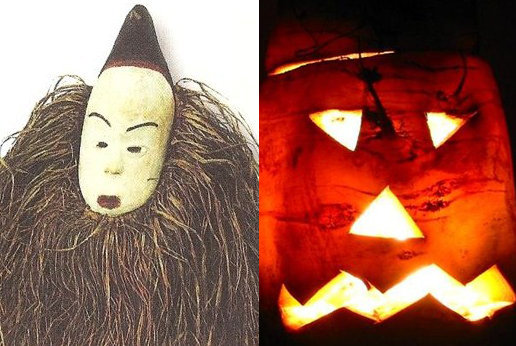 ShareThis
Halloween, night of disguise – Thanks to the latest Batman film, the Dark Knight is definitely going to be among the favorite costumes and given the current election fever according to surveys half a million people plan to dress as political figure. Total Halloween spending for 2008 is estimated to reach $5.77 billion in the US!
But why do we disguise ourselves? More specifically, apart from all those little princesses, cowboys and French maids that you are likely to encounter, why do we enjoy dressing up as scary monsters and ugly ghosts? – There are definitely a countless number of reasons for changing ones ordinary clothes and adopting a whole new personality through an outrageous outfit for an evening, some rooted in traditions, some in simply having fun to be someone or something else for a change.
Interestingly, many events with historic origins such as Halloween, carnival and even African rituals for which people dress up have or had some sort of relation with ghosts and spirits. The ancient Gaels (even if they may not have dressed up then) believed that on the day today celebrated as Halloween the boundary between life and death dissolved. Supposedly, they wore costumes and masks to mimic and pacify these evil spirits; although, some argue that people only started to wear Halloween costumes in the early 1900s.
African masks were, and sometimes still are, part and parcel of various ceremonies in which they represent the spirits of the ancestors and are used to control good and evil forces. Some masks combine human and animal features to express man's intricate bond with nature. Their abstract design influenced various European artists such as Pablo Picasso and could very well inspire you for a new Halloween disguise. For some hints on how to create your own African mask check out this step by step guide.