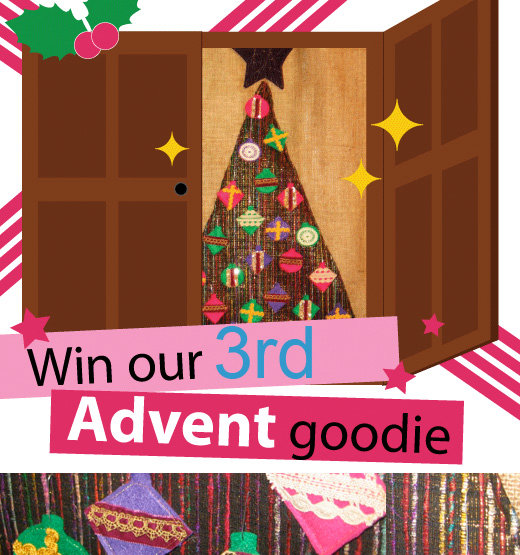 ShareThis
…ein Lichtlein brennt! (a little light is burning….) Yesterday was the first advent Sunday (three more to go!), when a light is being lit in German houses to await Christmas eve, and our special first candle question "Which designer made 'harem' pants famous?' was perfectly answered by one of our very active members Zahra…and this is what she said:
"Paul Poiret brought this trendy change to fashion… freeing women from corsets back in early 20s"
We will send our little goodie bag with lovely sewing things to Zahra who lives in Pakistan, we hope she gets the package soon!
So many of you wrote and didn't win this time. Don't worry! There are 22 more chances. And here is question number 3:
What segment of your body approximately equals one yard?
Please send your answer to answers@burdastyle.com with subject line: 'Advent Quiz #3". First one to get it right, will win our third goodie bag!
We are looking forward to plenty more responses! Rules and regulations, you find here.