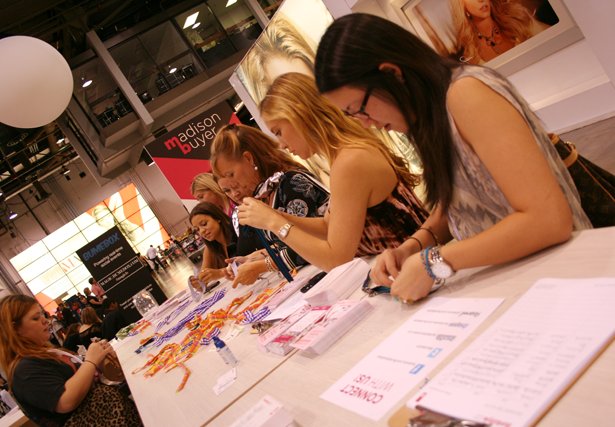 ShareThis
Twice a year Las Vegas explodes with the latest in clothing, accessories, shoes and more for the market tradeshow Magic. BurdaStyle was invited to set up a DIY crafting station on the floor at WWDMagic, the area of the show for contemporary lines for women and teens. We partnered up with Alicia DiRago, the lady behind Dismount Creative, who whipped up 3 awesome projects. We had so much fun at this event and met so many great people in fashion and retail, not to mention the fact that we got to scope out all the trends for spring 2012. Click through to check out pics from our Vegas adventure.
Monday we started off with leather cord and thread bracelets.
Aren't the results so great? We all piled our arms with loads of these – they're so easy and quick to make.
Tuesday we got a little fancy and turned fantastic printed fabric from Spoonflower into chic turban headbands.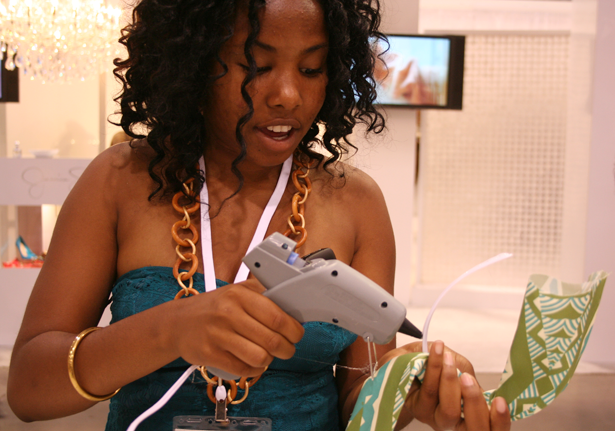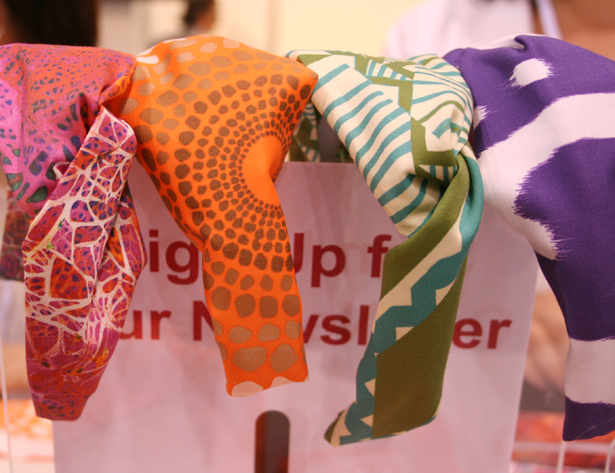 Wednesday we took some industrial strength jewelry chain and pretty ribbon from M+J Trim to create more fun bracelets to take up any unadorned space left on our wrists.
Between the crafting, the show and all the things to see in Vegas (including taking a night out to see David Copperfield) it was a seriously exhausting week but also one of the most exciting events we've been to in awhile. Didn't make it to Vegas to hang out at our DIY booth? Don't worry, we'll be posting detailed instructions for these awesome (and easy!) projects really soon, so stay tuned. And if you want to see more of our Vegas escapades, including trend scoping from around Magic, Project and POOL, make sure check out our slideshow!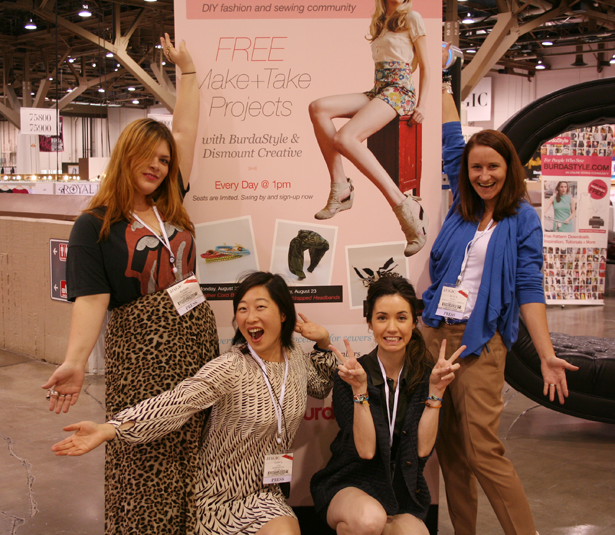 From left: BurdaStyle's sales coordinator, Susan; partnership manager, Carol; managing editor, Lindsey; and Alicia from Dismount Creative.