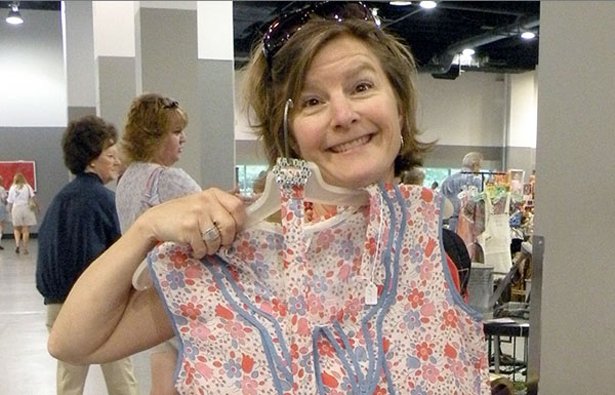 ShareThis
I admit…I'm a little bias about bias. As someone who has spent the better part of their life involved in sewing and quilting, I absolutely love bias tape. For so many patterns, projects and quilts, a coordinating or contrasting binding can really add a lovely and distinctive finishing touch.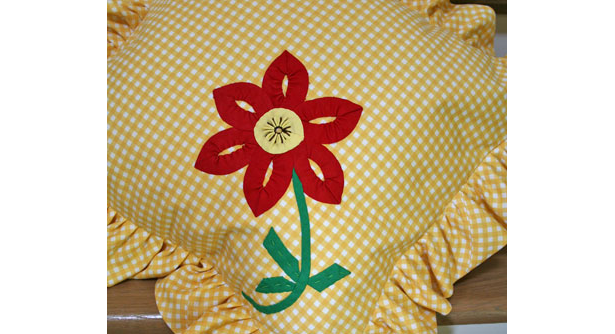 No one actually knows the exact date of origin of bias tape. However, it first began to gain widespread popularity in the late 1800s when the streets were unpaved and women's skirts were to the ground, requiring a durable, finished hem. In fact, it's generally agreed that the first published mention of bias occurred in The Ladies Home Journal in 1898.
As with all fashion items, the more something is seen, the more popular it becomes. In 1917, Wm. E. Wright & Sons began to market bias tape for a significantly broader set of uses – children's dresses, summer dresses, aprons, and more – and sewers began to flock to his wide array of bias tape (note: this success even caused the company to move and expand his production line). Amazingly, the Wright brand is still around today supplying bias to new generations of sewers throughout the world.
As many of you know, I am an avid (read obsessed) collector of vintage sewing ephemera (Check out the Vintage Workshop's sewing and needle arts to see a few). Over the years, I have been lucky to add several of the Wright bias samples to my collection. Above is a piece from my collection, their wonderful chart they used to sell bias.
When I was researching my latest book, Vintage Notions, I came across a fair amount of references to bias and bias instruction in correspondence from The Woman's Institute to their students. In their own words:
"[bias] is capable of supplying many needs in the development of gifts, wearing apparel or distinctive household furnishings. Though much used on small articles, their cost is low enough to permit their use as finishes on such large surfaces as bedspreads, curtains, and table covers, for both the edgings and the trimming details."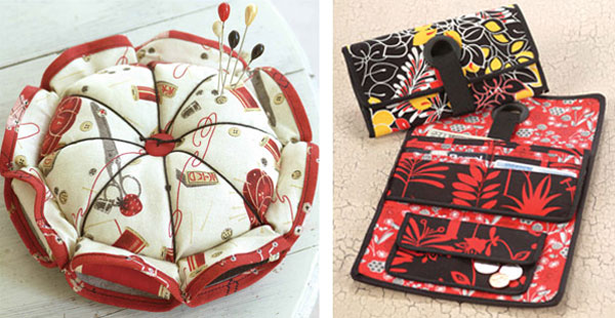 As the quote from The Institute above mentioned, being creative with bias isn't just relegated to clothing. In fact, two of our most popular patterns we sell at Indygo Junction, the Thread Ready Pincushion and the Grommet Wallet both use bias in extremely attractive and creative ways that really add to the items.

Bias samples from Indygo Junction "Lucy & June" apron pattern (IJ824)


Bias samples from Indygo Junction "Jane & Sally" apron pattern (IJ825)
Speaking of creative uses for bias, take a look at the these apron images above. These two aprons, one for grown ups, the other, children, are two of our most popular patterns…do you think it's because there are so many creative uses for bias with them? And these examples just barely scratch the surface of what you can do. (Note: If any of you want additional information on either of these aprons, you can click on the pictures above).
So…if you're not using bias tape, why not? Remember, you can easily just go out and buy it and you're ready to go. Or, if you're willing to put in a little effort, you can actually make your own! While making your own is a tad bit more difficult, the payoff can be greater, as you can custom coordinate your bias binding with fabric of your own choosing. Just in case you need help with your decision, we've produced an instructional video for you on how to make your own bias tape. You can view it over in the Learning Section by just clicking here.
So tell me: how many of you are using bias? Tell me your favorite use, even send a link to a pic, and we'll draw 5 winners to receive your choice of the patterns above.
Thanks for letting me share my love (obsession) for one of my favorite vintage notions with you!
~ Amy
Amy Barickman is the founder and owner of Indygo Junction, The Vintage Workshop and AmyBarckman.com. She is a leader in the sewing, needle arts and retail crafting industry having sold more than two-million sewing patterns and published 80 books sold throughout the world. Her recent endeavor is the book "Amy Barickman's Vintage Notions: An Inspirational Guide to Needlework, Cooking, Sewing, Fashion and Fun", is already on its third printing since its release in September of 2010. Other best-selling titles include: "Indygo Junction's Button Ware" and, most recently, "Hankie Style".