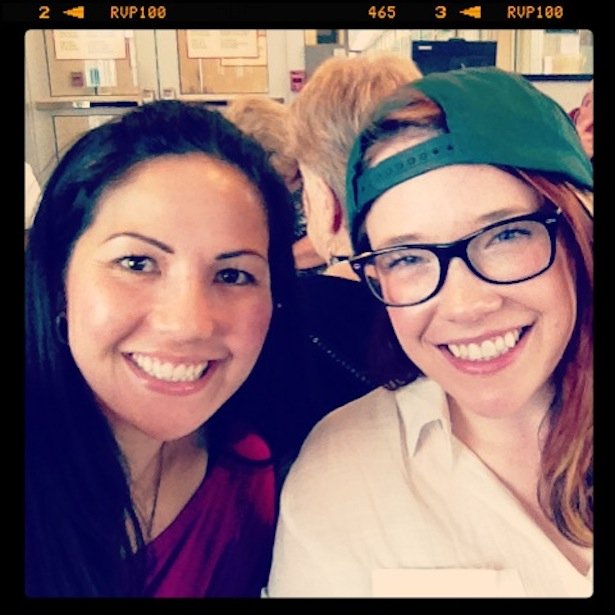 ShareThis
Denise and Meg take a trip to Cincinnati as the first step toward a new Burda video site!
Great news! We're working on more wonderful things for you to enjoy! Not only do we have our Burda webinars, the new Burda Kit-of-the-Month, plus the upcoming new BurdaStyle US magazine, we're now working on a Burda video site!
I'm at the Toronto airport with Burda's Meg Healy, and we're on our way to a film and photography studio in Cincinnati to record the very first batch of Burda videos! We've been hard at work pulling together fantastic on-demand video ideas that I know you're going to love. We'll be filming a huge bank of individual videos covering advanced techniques, beginner basics, and must-knows for garment-making. These videos will soon be available on a subscription site for you to enjoy at your leisure in the comfort of your home. Best part? New videos will be added every week!
Just one more thing we're putting together to help you grow in your sewing education. Can't wait to share more details!