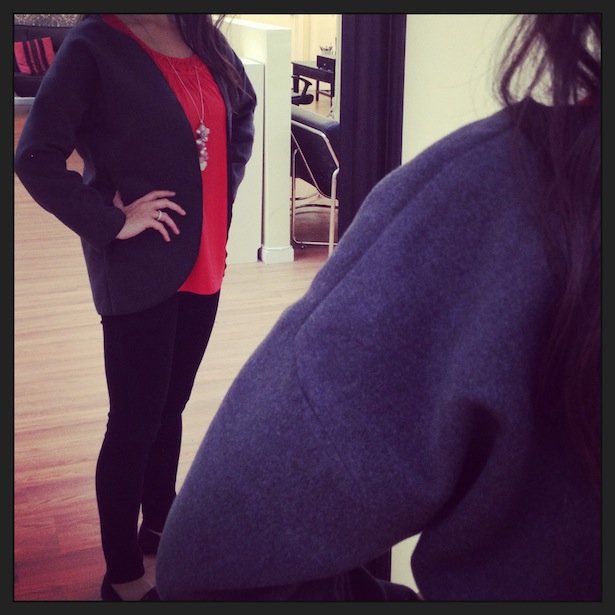 ShareThis
Our sew-along jacket is coming together!
Yahoo!! We're 4 weeks into our first BurdaStyle sew-along, and the jacket actually looks like a jacket! (Here, I'm trying mine on, and I'm quite pleased with it so far.)
How's your Plaid Jacket coming together? Are you happy with your fabric? Any challenges? Any tips you want to share with everyone else?
When I sewed my pocket, I did it differently than in the instructions. I sewed the pocket fabric and pocket lining together, then flipped the entire pocket right-side out. I then stuffed the pocket into the pocket hole of my jacket so the fabrics (of the pocket and of the jacket) were right-sides together and the raw edges lined up. Then, I sewed along the raw edges, of course using a 5/8" (1.5cm) seam allowance.
So what's next? I'm eager to finish this jacket so I can wear it!
Let's next do steps 5, 6, and 7, which focus on the bank that encircles the jacket. (If you're just joining us, here are the instructions for the Plaid Jacket. And here are the blog posts for Week 1, Week 2, and Week 3.)
And it's time to pick a new pattern for next month's sew-along. I'm thinking perhaps a dress. Definitely something our warm-climate members can join in on also. :)
WEEK FOUR ASSIGNMENT: Complete Step 5 (darts), Step 6 (sleeve band), and Step 7 (centre seam) of the pattern instructions.
Happy Sewing!