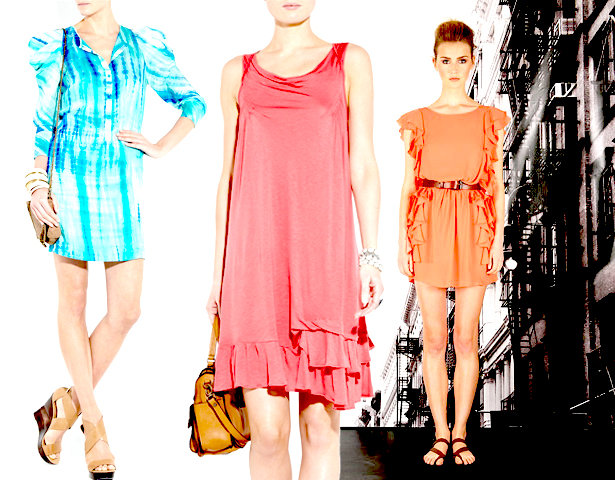 ShareThis
Springtime is in full bloom here in Manhattan and I'm quite excited about building my summer wardrobe. Many of the patterns featured in this article will be part of my new wardrobe— will they be a part of yours too?
Here we go: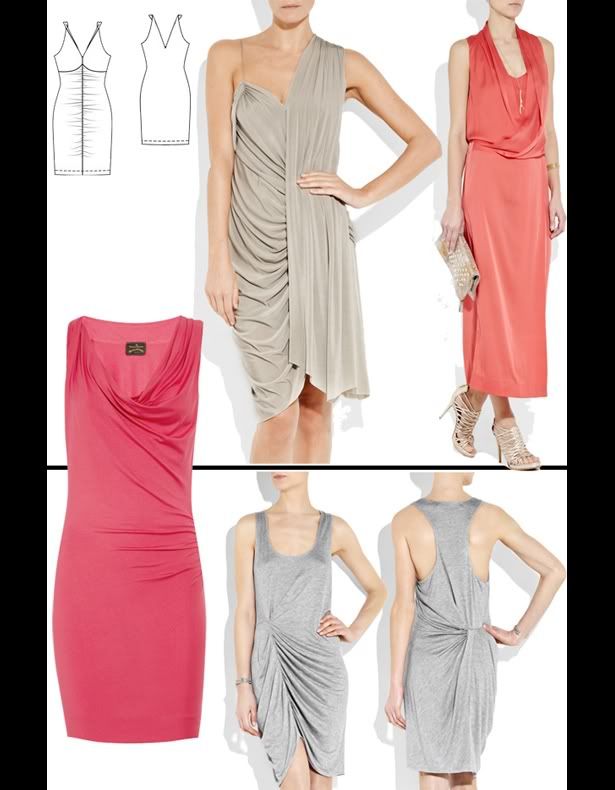 Jersey Dress: Jersey dresses are all the rave this Spring/Summer. Not only are they easy to slip into (no closures— yay!) they are super comfortable. Try cutting this pattern from a buttery eco-fiber like Tencel, or a luxurious silk knit.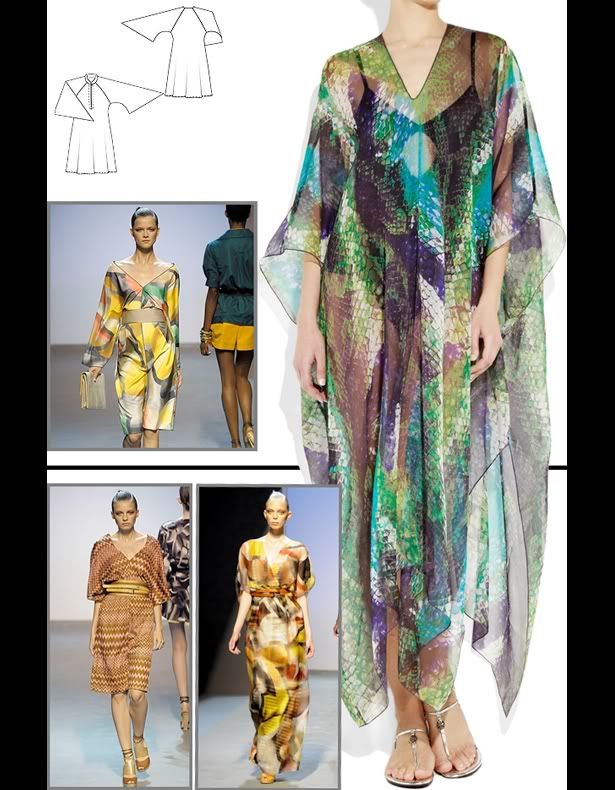 Caftan: You're ready for the beach or a sail if you have a flowing sheer caftan. I recommend cutting it from a printed silk chiffon or even cotton voile for a lightweight summer feel.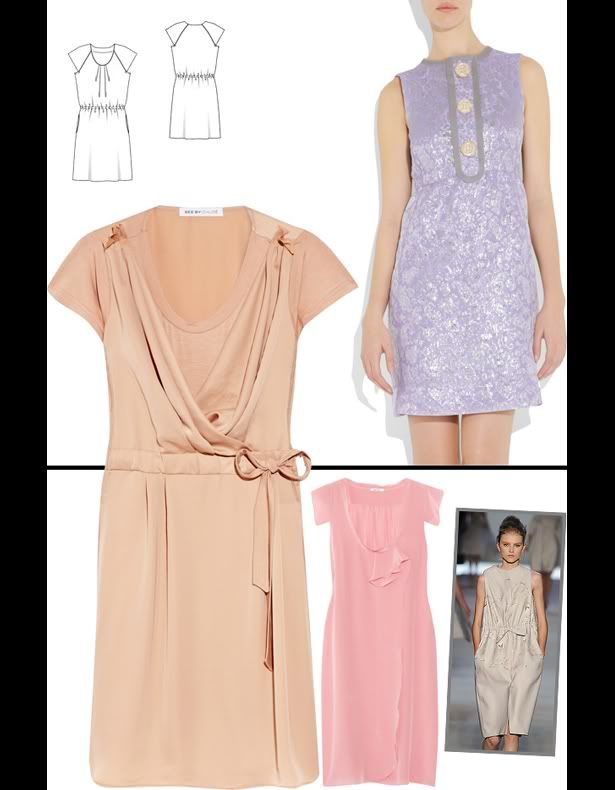 Elastic Waist Dress: This style dress should be a go-to pattern for the sewing novice. Not only is it easy to sew, but the fit is easy too. The elastic band at the waist allows for a body skimming silhouette that is hard to mess up! You can cut this pattern from virtually any soft cotton jersey or blend. For a challenge, try to further embellish this simple dress with buttons, facings or a fun trim.




Shift Dress with Pockets: A simple shift dress is a sewer's best friend. Again we have another blank canvas full of room for your personal interpretation. The easy fit and utilitarian pockets make this dress a contender for an office-friendly ensemble you can also wear out at night. The closure at the back neck lends a sexy surprise— wear this with your hair up in a messy braid.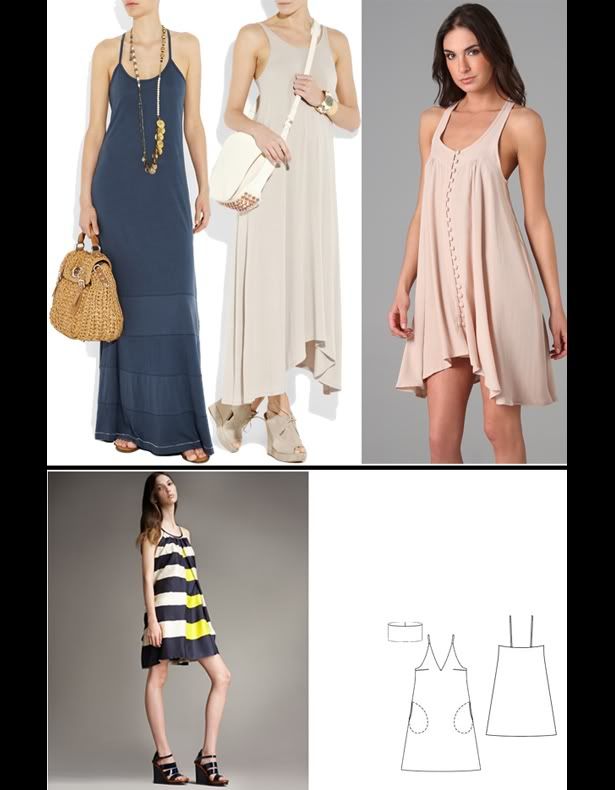 Trapeze Dress: A trapeze dress is no-fuss and chic at the same time. You can stay basic and cut this from a neutral color palate, or go bold in a print or neon solid. Play around with the length and try a maxi dress from this pattern too.




Bustier Dress: I love the top of this dress but not so much the bottom. To make this pattern more approachable I'd cut the top from a one-way stretch fabric and make the skirt flare out (like the black bustier dress pictured bottom right). I would also make a romper from this pattern, like the black + white printed romper above.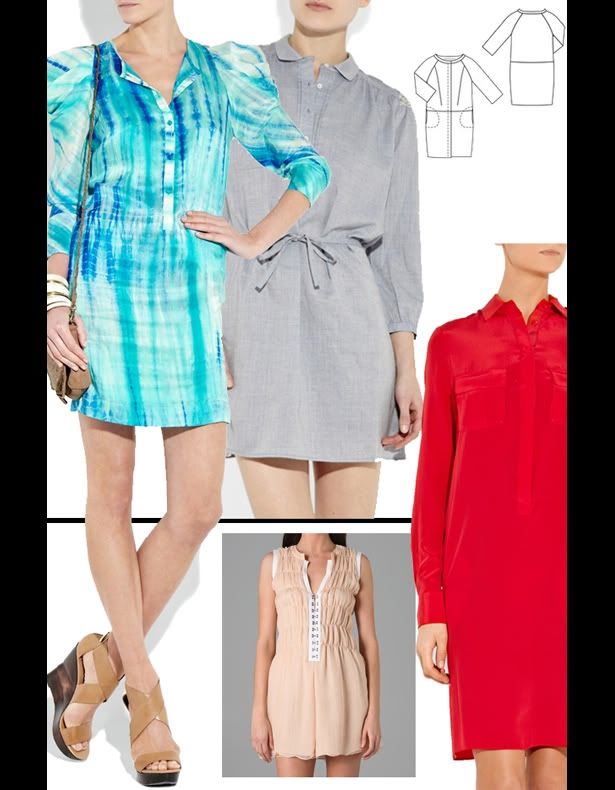 Smock Dress: This raglan sleeve smock dress can be made masculine or feminine depending on your fabric choices. Cut from plaid you have a menswear inspired dress, but cut from a pastel or floral print you've got a lady like smock dress.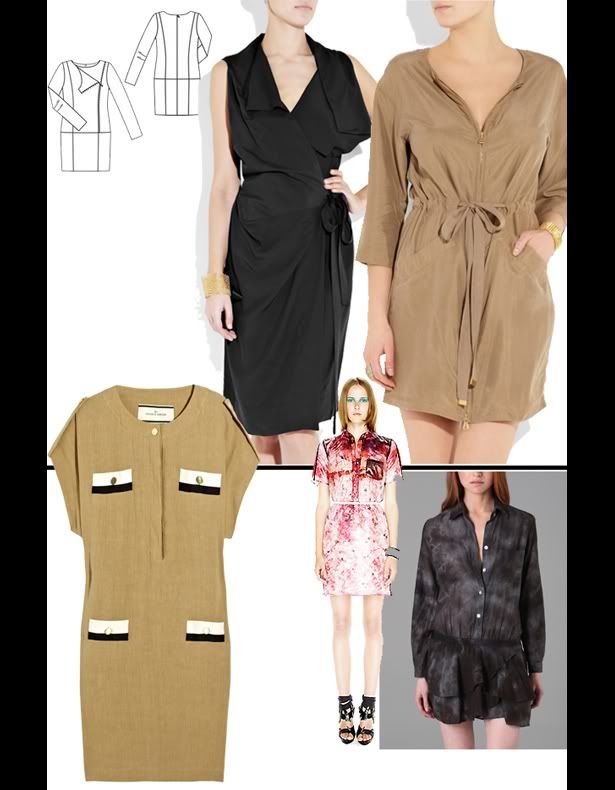 Zip Front Dress: This pattern is somewhat double-breasted in the front which leaves room for an interesting front opening which could be fun to play around with. I'd try this pattern out in a one-way stretch fabric and make it body-hugging, and then try it in a parachute-like material, like washed silk or rayon.

Photos: Style.com, Shopbop.com