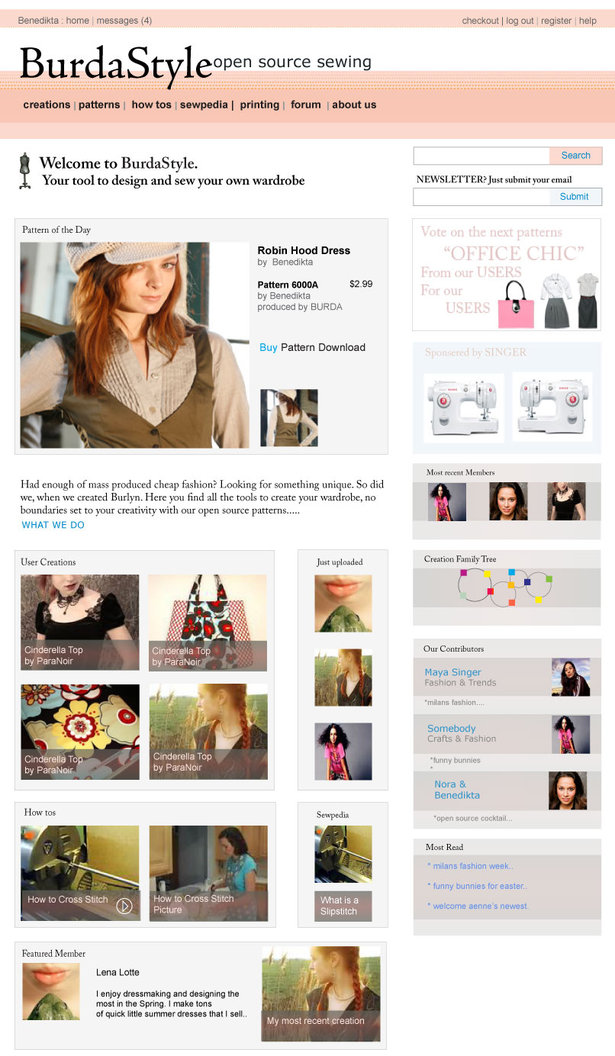 ShareThis
Some of you might have wondered what went on lately, not hearing from us. Some of you heard it already, and now it's official: We will have a new design! And of course, it's about time to give you a little preview.
We've stayed up long hours, worked on weekends, and skipped quite a bit of social life to be able to improve the structure and launch new tools. We've read your comments and made sure to incorporate your feedback. E.g. we will offer you to search patterns by the amount of fabric you have. Also, forum threads will indicate where new posts are made, and you will be notified when comments are left on your thread. Very exciting is a highly flexible user profile. On your personal page, you can share pictures of anything, your dog, your cat, your sewing place, your family, anything you like.
With our new Category "BurdaStyle Backstage" we will also keep you in the loop with what's going on behind the scenes: New patterns in progress, design and site feature updates, photo shoot insights and and and.
So, stay tuned for our new Backstage Report!
Benedikta and Nora