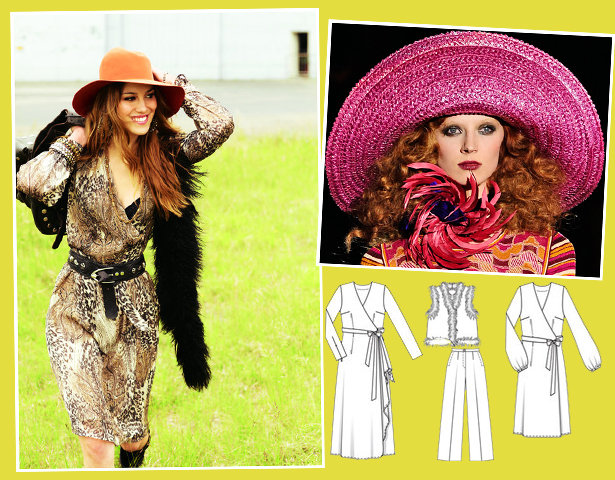 ShareThis
Are you a fan of wide leg trousers, long flowing maxi dresses, glitter platforms, Anita Pallenburg or Janis Joplin? If so, read on to see these luxurious new patterns with a modern take on the 70's…
Let's start channeling the 70's: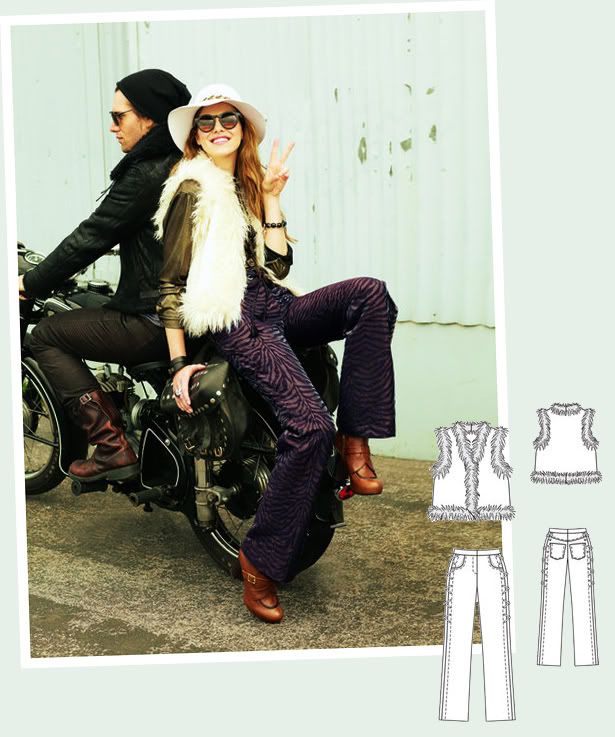 The quintessential staples of the 70s definitely consist of bell bottom trousers and waistcoats (or vests). You can easily recreate that look with these side leg lace up bell bottoms and pair it with a faux fur waistcoat— short pile faux fur recommended.




There's something very Olsen twins about this long, seemingly over-sized coat. Cut from a woolen fabric with mohair or cashmere would make for a super cozy Fall coat. Check out the long hippie coat details.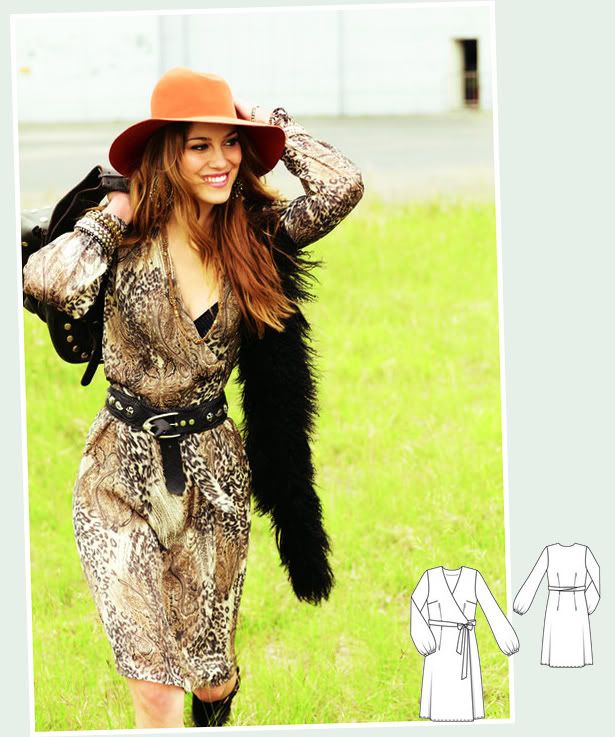 Diane Von Furstenburg made the wrap dress an absolute hit in the 70s— and it still shows up every season in a new way. This one is especially alluring becauese of the long, belled sleeves with elastic cuffs. Find a printed crepe and take a stab at creating your own quintessential wrap dress and channel the 70s and the power of female sexuality!




If you love the flare of bell bottoms, but not the laced-up look, try this houndstooth bell bottoms pattern. And if you've been hanging onto velvet or corduroy fabric without knowing what to make with it, this purple corduroy waistcoat pattern may be your answer. Pair it with wide leg trousers, wear it over your favorite blouse or wear it over a little black dress.




A maxi dress can feel playful, feminine and elegant. Try this long maxi dress in a printed crepe chiffon to channel the ultimate 70s glamour.




If you have a scrap of leather (or pleather or vinyl) you can try your skills on this leather skirt pattern. Pair it with a printed silk blouse and stockings.




And the best for last— this long boho wrap dress is versatile: You can wear it at work, out for drinks, even for New Year's Eve if cut from a fun metallic jersey. Wear it over jeans for a rock n'roll look, or with stockings for elegance.