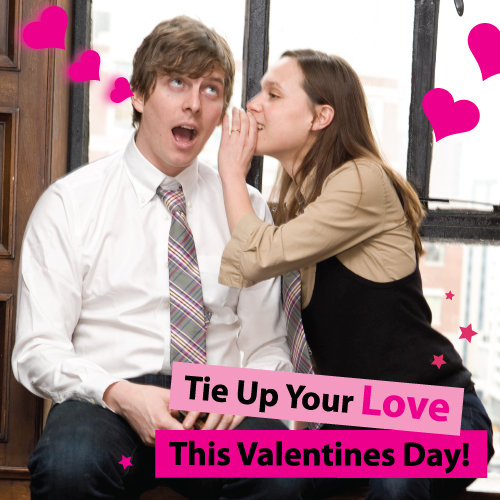 ShareThis
Your heart's a flutter! You're singing in the rain! You've got a special Valentine to spend the 14th of February with! And to show him or her just how loved they are, you want to make a special something!
Well, it is February. And whether we like it or not, Cupid's arrow has struck us right in the heart! BurdaStyle is so in love with YOU that we've decided to give you some options for this holiday. You could Buy Something Handmade or just make it yourself!
Maybe it's the Marcel Sleeping Mask, to help your loved one sleep through your late night sewing sessions. Or maybe you're going to get a little wild and make a lacy pair of EmilyKate's Cheeky Panties. Better yet, you're waiting to check out the awesome Valentine's gift BurdaStyle is posting this week! The Osman Tie pattern!!. Have a look at our super tie creations and learn how to make the them. Whichever you choose to make, you can be sure your loved one will love it, because it was made with love by you!.
While you get started on your gifts, you can also expect an awesome tutorial from NikkiShell in addition to our next featured member and some pre-Fashion Week news! So stay tuned. . .