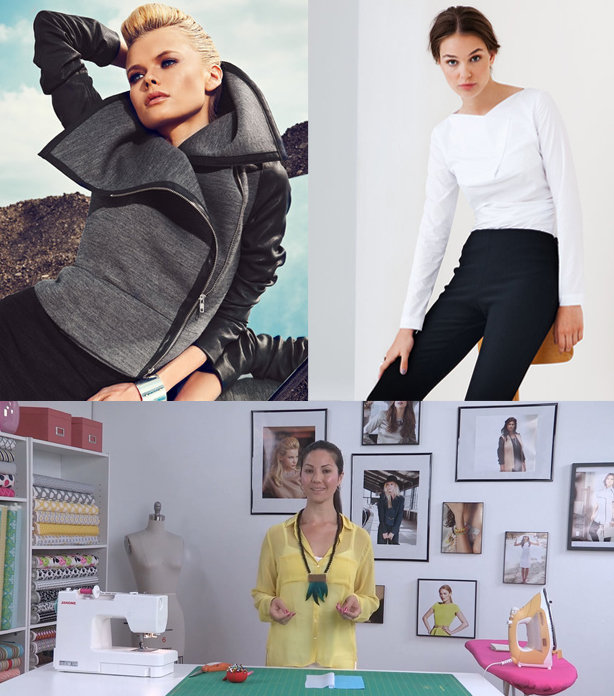 ShareThis
Celebrate with us! We now have 100 Videos on BurdaStyle Videos and we are giving you 100 hours of FREE access! Get started here!
We reached 100 videos on BurdaStyle Videos! Explore BurdaStyle Videos for free! Use Coupon Code 100BurdaVideos and Start your Free Trial Here!


You can view any and all of the videos between August 28th and September 1st. With 100 videos to choose from, we know you'll find something you'll enjoy!
Simply click on the "Subscribe Now" button to sign up for a monthly subscription to BurdaStyle Videos, use your free trial coupon code 100BurdaVideos, and you receive the FREE TRIAL! Your credit card will not be charged until the end of your free trial period. So, if you cancel during your free trial, you won't pay a thing.
If you want to continue viewing all of the great videos after your free trial period is over, you don't have to do anything. You will automatically be renewed for the monthly access subscription at $19.99/month. Your membership will continue to be renewed until you cancel. To cancel, just sign in to your My Account page and select to stop your renewal.
Check out some of our most popular videos:
"It's my first dress, I did a toile first while watching your video. Now I've made my first dress ever, it looks wonderful, thank you so much!" - Lucie Laurier
"A good video even for me, who has been sewing for a long time. Gave a lot of tips when it came to lining a dress."- Gunilla Pettersson
"Great tutorial! I learned a lot! Good work Meg Healy! "-Olivia Guimaraes
Start your Free 100 hour Trial Here! Use Coupon Code 100BurdaVideos at checkout!