UPCYCLE - Baggy T-Shirt into Skinny!
Added Feb 19, 2010
County Durham, O...

Intro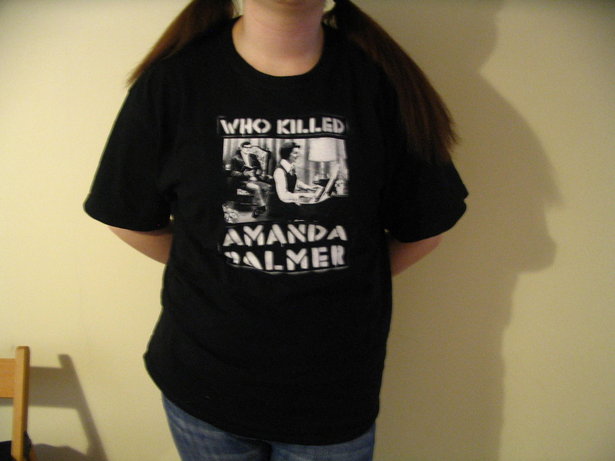 If you, like me, spend a lot of time going to gigs and collecting band T-shirts you will probably have encountered the following problems (1) bands not stocking skinny T-s (2) Skinny T-s being in unrealitic sizes (3) Skinny T-s being sold out.
This technique helps you turn boy T-shirts into skinny fit girly T-s and its SO easy!
NOTE: Sorry about the bad quality pictures :-( Had to take them on my phone, also this is a very 'rough and ready' how-to, I'm not a person to measure things and get them, feel free to be more precise than moi! :-) :-*
Technique Materials
Baggy T
Skinny T (your template)
Pins
thread
chalk
Sewing machine (or could be done by hand?)
0 Comments