Twin-needle stitching
Added Dec 4, 2009
by julstech
Chattanooga, Ten...

Step 2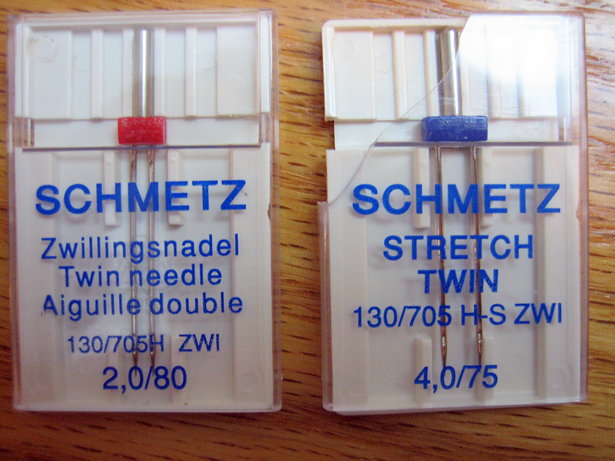 Twin needles come in different sizes like other needles but you will notice above that there are 2 numbers in the size.
* 1st number = distance between the needles (measured in millimeters--mm)
* 2nd number = actual size of the needles
The first needle above on the left is a twin needle size of 80 with 2.0 mm between the needles. The second needle on the right is a size of 75 with 4.0 mm between the needles. (I used the 4.0/75 needle for the demonstration below. I liked the spacing better for hems.)
Even though each needle will get its own thread, only one bobbin thread is used. One needle is slightly shorter than the other so a single bobbin can pick up both threads.