Shortening Jeans With Darts
Added May 1, 2008
by outsapop
Espoo, Finland

Intro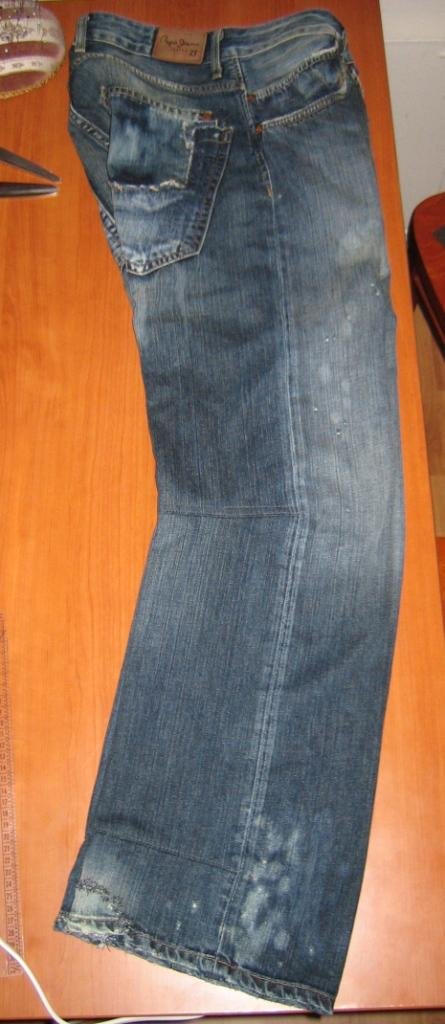 arts are the perfect solution when you need to lose length from the back leg of your jeans, but none from the front. Fast, simple and hardly visible! And no cutting needed. So... If I ever wanted to open the darts up again to add length, it is possible!
I use only one dart (sewn to hem) if I need to finetune the length about 1/2 inches (3cm) from the heel, but leave the front un-touched.
Technique Materials
Jeans, ruler and sewing equipment.