Shirring/Smocking Jersey
Added Mar 1, 2008
Virginia, Virgin...

Step 8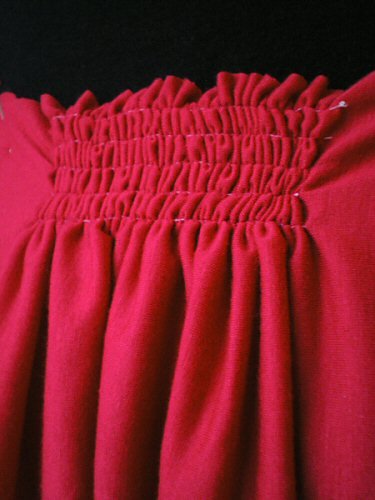 You're done!!! While this shirring is pretty just by itself, did you know that this is the first step in English Smocking? So conceivably, if you wanted, you could add some decorative smocking stitches in coordinating embroidery thread!! Give it a try (there are a ton of stitches here: http://www.geocities.com/Wellesley/3351/smkstch.html)!!


The variations of using shirring on jersey are endless. Not only is it great for neckline details and controlling extra fullness, but why not use it along the waistline, or sleeve heads, or even as pretty cuffs?!


I hope this explains everything well enough; please feel free to comment if you've got a question!