Shirring a scarf
Added May 18, 2013
London, United K...

Intro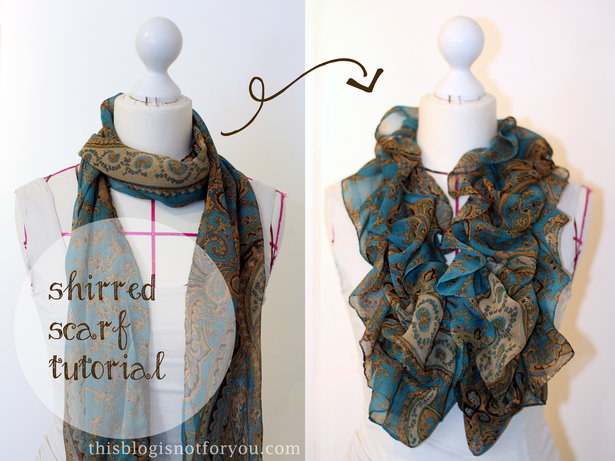 This is really easy. It's super quick project and perfect for people who haven't tried shirring yet but want to!
There are more easy sewing projects on my blog: "Thisblogisnotforyou.com":http://www.thisblogisnotforyou.com/
Technique Materials
All you need:
-a scarf (lightweight fabric such as silk, chiffon, …). Choose a scarf that is long enough. Consider that after shirring it will be only half as long as it used to be!
- elastic thread (and a sewing machine!)
Related Terms
0 Comments