Sewing delicate fabrics
Added Aug 27, 2011
by pcvalery
Orlando, Florida...

Intro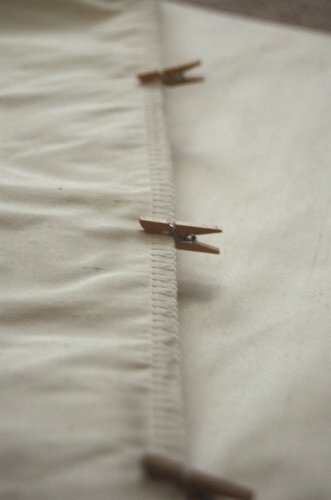 This is not so much a technique but a good trick for sewing super delicate fabrics.
There are fabrics that are too delicate to be pinned but need to be secured. I used to hand baste them in place but I recently started using mini clothing pins and they work so much faster.
They're also great for serging since regular pins are easy to miss and will ruin your serger.
I use these pins to sew velveteen, silk and jersey. I'm sure they work amazing with leather and vinyl.
I usually find them in scrapbooking or woodworking shops. They also have them at large craft stores and art supply stores. They come in several sizes - the ones I'm using are about 3/4" long.
Technique Materials
Mini cloth pins, silk, velvet, velveteen, chiffon, charmeuse, organza, jersey, crepe, wool, leather, pvc
0 Comments