Securing a folded hem for pants
Added Jul 24, 2011
by keren
Tel Aviv, Israel

Intro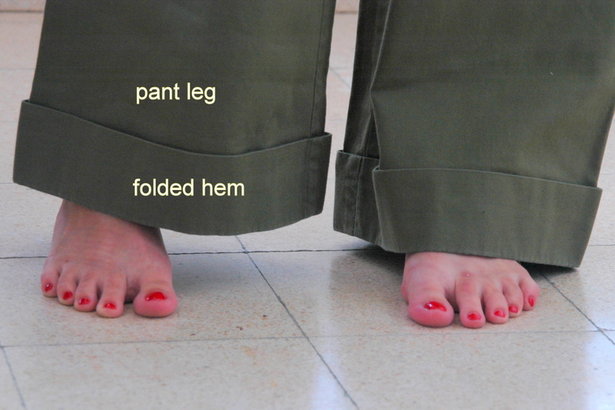 Secure the folded hem of a trouser / pant leg.
Most folded hems won't need this and will probably stand up on their own, but for drape-y flappy fabrics it may prove useful.
It's probably useful for other purposes as well.
All instructions can also be found in my blog, right here: http://sinistercat.blogspot.com/2011/07/technique-of-week-securing-folded-hem.html
Enjoy!
Technique Materials
finished pants with a folded hem.
0 Comments