Refashioning modern pants into 1950s-style pedal pushers
Added Jul 19, 2012
Pacific Northwes...

Step 8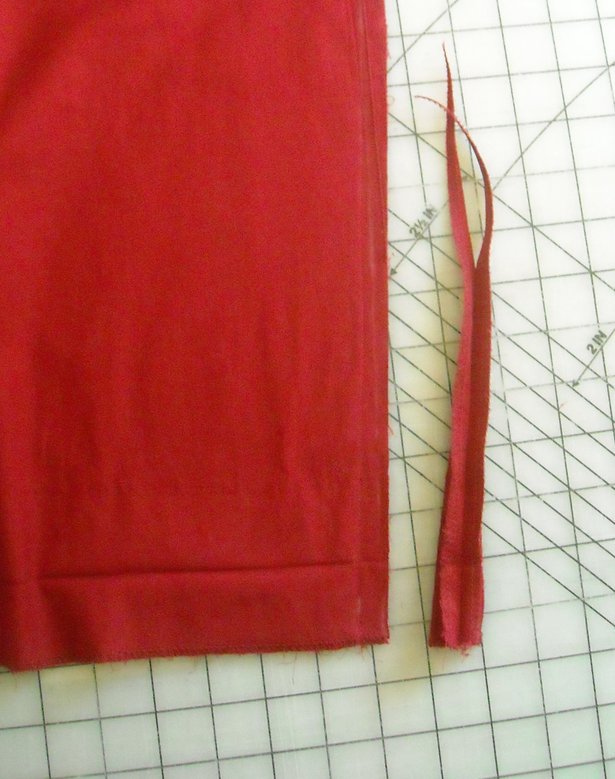 Stitch along the lines that you marked.

After stitching, press the seam flat. Now, we're going to remove the extra width from the seam, so that you don't have bulkly seams. For my pants, I just measured 1/2″ away from the new seam I just sewed and cut that off, so I was left with a triangle piece:
Use your favorite seam finishing technique to finish the raw seams you now have. You can use a serger, or my favorite technique, stitching 1/4″ away from the seam allowances and then pinking the raw edges. After you've done that, press the seam open. You may have to remove some of the seam stitching on the pants (like I had to) if it overlaps with the seam allowance and gets in your way of pressing the seam open.
0 Comments