Refashioning modern pants into 1950s-style pedal pushers
Added Jul 19, 2012
Pacific Northwes...

Intro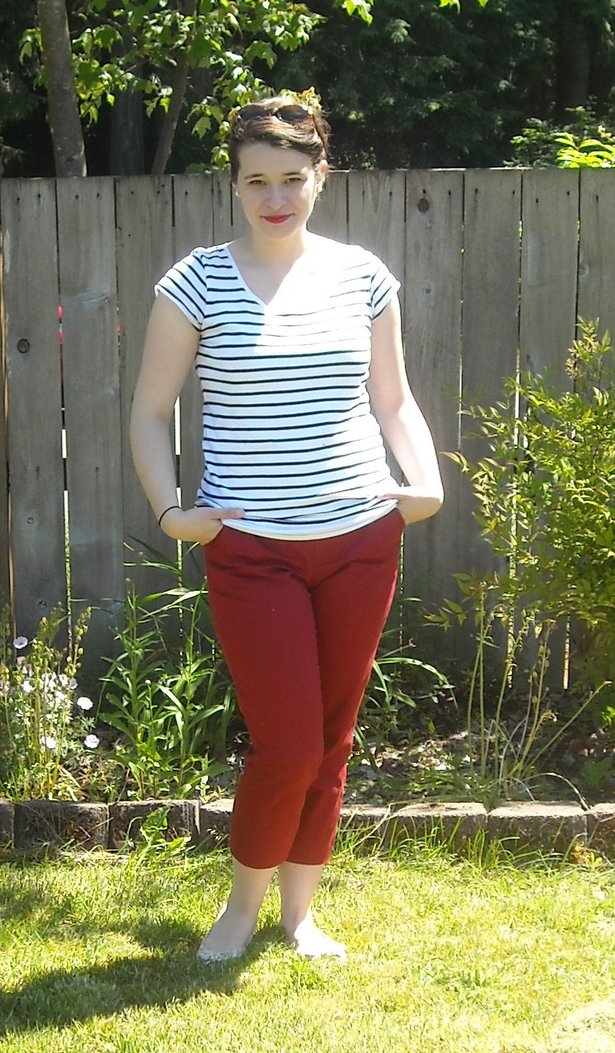 Pedal pushers are such a chic and casual vintage garment, and it is so much easier to refashion an existing pair of pants into this style than it is to start from scratch!
This tutorial was originally published here on my blog, after I refashioned some thrifted pants into pedal pushers for 4th of July: http://annaintechnicolor.wordpress.com/2012/07/06/tutorial-refashioning-modern-pants-into-1950s-style-pedal-pushers/
And you can see more of my finished sewing projects (I do historic, vintage, and modern sewing) on my blog, anna in technicolor: http://annaintechnicolor.wordpress.com/
Technique Materials
A ruler AND hem gauge, shears, thread scissors, thread, pins, chalk, and a pair of pants that fits you (mine are a pair of Banana Republic stretch cotton sateen ones that I thrifted).
0 Comments