Pleating/Ruching/Gathering Neckline in Tshirt
Added May 14, 2008
by jj1
Livingston, New ...

Step 4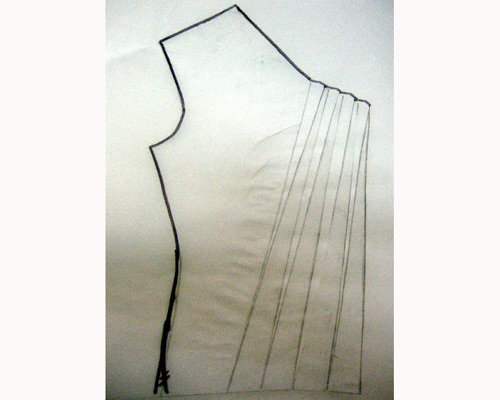 5. cut and spread. (the more you spread the deeper pleat you will get)
6. Fold your pleats and true line, while still fold, cut the v neck line, you will get the uneven line, that is good.
7. mark the pleats so that you know where to fold them.
8. add your seam allowance to all of your pieces.
0 Comments