Picot edge a scarf
Added Sep 8, 2008
by fbeenz
Somewhere, Unite...
Step 13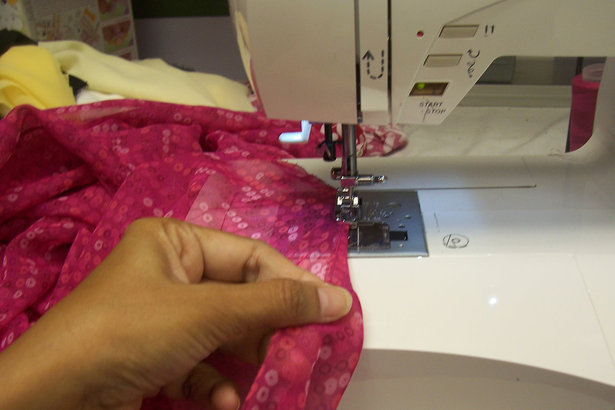 Start sewing by leaving a few edges from a corner. Do not start directly at the curved edge.
When you are done stitches an inch or so, manipulate the fabric into the curved part of the foot.
Keep the fabric a little towards left, so it feed into the foot easily. Keep your middle finger under the fold, as you feed the fabric in the machine.
0 Comments