Perfect finish, no handsewing invisible zip with lining.
Added Jun 18, 2011
by freakusbzzz
Canberra, Australia

Step 4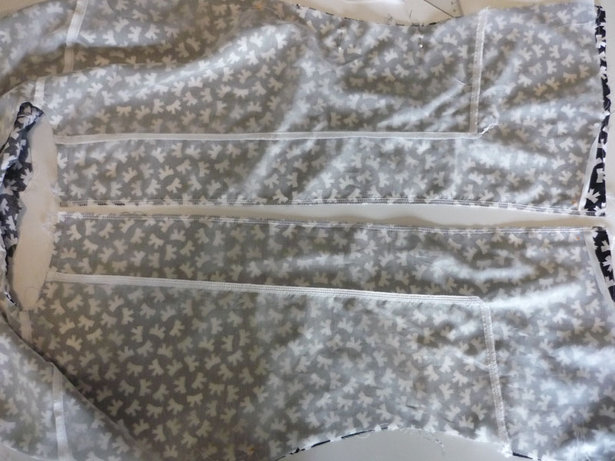 Now stitch the outer fabric and lining together around your neckline or waistline using your normal seam allowance.
(My neck line is on the left hand side of the photo)
Using a 5mm seam allowance join the fabric together where the zipper will be.
In this case it is both sides of the centre back of my blouse. You can see I have serged my fabric to keep the seam allowance small and finished at the same time.