Natty's Birds of a Feather Costume Tutorial
Added Oct 2, 2011
by nattyjane
Berkeley, Califo...

Step 10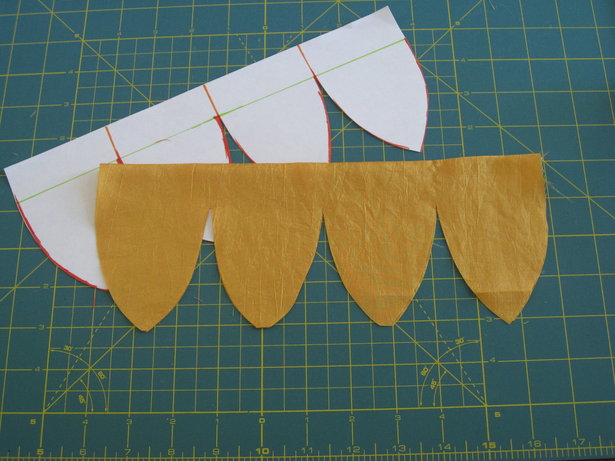 And there you have it! A double layered feather set that is ready to be attached to the wing base triangle!
Continue using your full sheet of paper and your feather template to cut out more sets of feathers!
This part of the project is a bit repetitive and time consuming, but it is well worth it in the end. So turn on your favorite music and get lost in the feathers!
Also, as you are working, try not to stress about cutting exactly from the template. Remember, the wings have many layered feathers and they don't all have to be perfect.
0 Comments