How to put on a knit neckband without measuring!
Added Jul 16, 2011
by ctharp
Plano, Texas, Un...

Step 6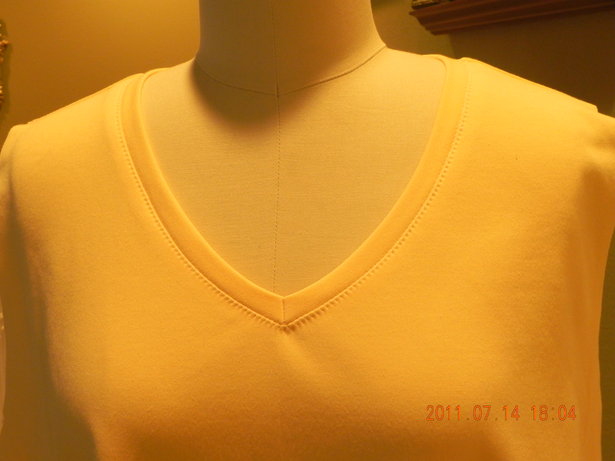 This is the necessary step to make it all pretty! Sew through the seam allowances underneath near the neckband but on the body of the top.
I sewed the seam allowance down with a zig zag stitch. A double needle stitch, a cover stitch or another decorative stitch works well too. No gaping!