How to Make Hand Worked Buttonholes
Added Mar 26, 2011
by sunnilj9
Salt Lake City, ...
Step 8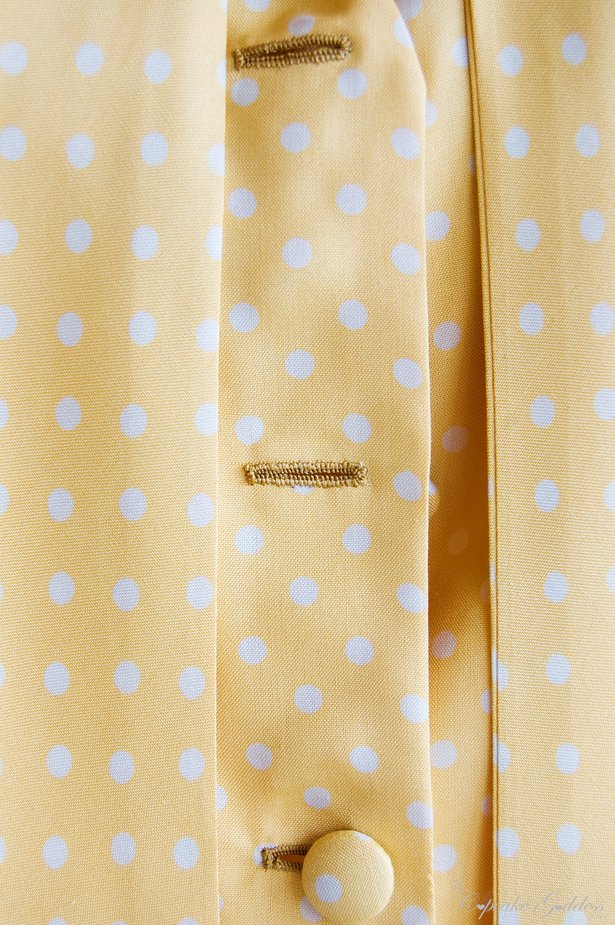 A few tips:
♥ when working the buttonhole, allow a small space in between each stitch. the buttonhole stitch is not meant to be a satin stitch
♥ make sure that the buttonhole area has been interfaced
♥ use a similar color gimp as the color of your fabric
♥ use a slightly different shade of buttonhole twist from the color of your fabric to really make the buttonholes stand out
♥ Try using different stitch lengths - one short, one long, one short - for a different, more "starry" effect
♥ Have a blouse calling for vertical buttonholes? Bar tack both ends instead of fanning one of the ends
♥ Keyhole buttonhole? Punch an awl through the keyhole end first, then slit the buttonhole. Fan the threads at the keyhole end, leave out the bar tack at the other and instead satin stitch the end together.
♥ What about eyelets? Totally! Now how cool would these be on a belt?