How To Make Colorful Jean Short Cutoffs
Added Sep 20, 2011
Step 3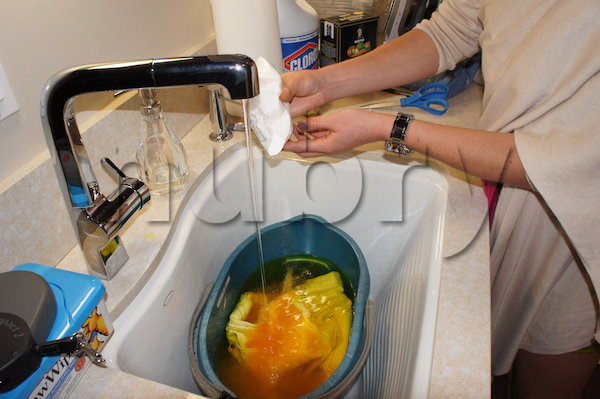 This is where it gets fun! Now that you have perfect short little jean short cutoffs, it's time to dye them a vibrant color so that you can really show off your unique creation.
1. Fill bucket with warm water - approximately 2 or 3 gallons.
2. Place jean short cutoffs in the water so that they are completely saturated
3. Pour 1/4 cup salt into water
4. Pour 3 tsp garment dye - color is your choice - into the bucket of water.
5. Stir the jean shorts and water so that color is well dispersed.
6. Let the jean shorts soak in the dye water for 20 minutes.
7. After 20 minutes, add a 1/3 cup of dye activator (soda dye fixer) to the dye water.
8. Stir the dye water and let the jean shorts process in the solution for approximately 1 hour.
9. After 1 hour, dump the bucket and thoroughly rinse the jean shorts - being careful not to splash other surfaces.
10. Move dyed jean shorts promptly to the washing machine and let them run through 1 cycle so that all excess dye is removed.
NOTE: Do not use bare hands like I did - you will dye your hands...make sure to use plastic gloves!