How To Make Colorful Jean Short Cutoffs
Added Sep 20, 2011
Step 2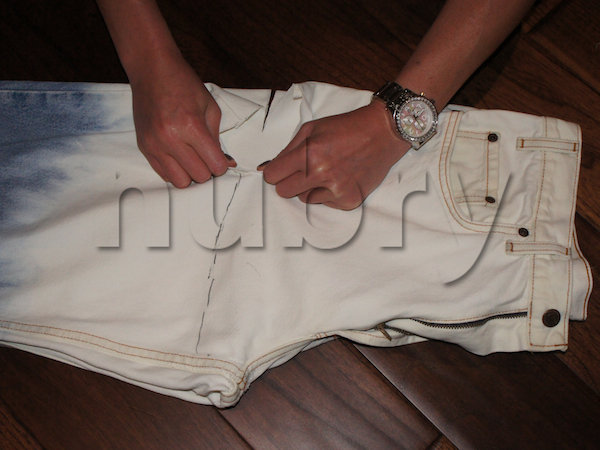 It's all about looking cute in your jeans! In this step, you will be able to cut your desired length of short cutoffs and get frisky by adding side slits.
1.Try jeans on and look in the mirror so that you know what length you want to cut them.
2. Take jeans off and lie them flat on the floor.
3. Use a pen to draw line on one jean leg so that you know where to cut and rip your jeans.
4. Fold jean in half so that both legs are on top of one another. Draw equal line on other leg using first leg as an equal guide.
5. Cut alongst the line and carefully rip alongst the line, using scissor to keep the correct cut line.
6. Once jean legs are cut off, rip the side of each jean alongst the seam to create an even more ragged appearance. This will give you side slits - cute!
0 Comments