How To Make A Princess Seam Without A Pattern. ...
Added May 20, 2013
by Onnari
Lagos City, Nigeria
Step 1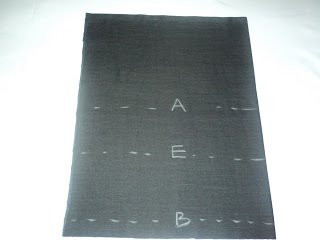 The labels 'A', 'E' and 'B' stand for the Apex(nipple or highest point of the bust), Empire (that area under the bust, normally measured from the top of the shoulder to the underbust i.e. where your bra rests), and Bodice (your belly button, normally measured from your shoulder to belly button)
The determined width would read as technical if I explain it, so I would just advice that you add about 9"' to half your bust line measurement and if you are making a dress, add to your hip measurement. (Note that i'm using an inch and a half as my seam allowance) this pre-calculation helps to ensure you dont waste your fabric.
Fold your fabric in two: measurements used here - bust(34), bodice(17 x 26), empire(27)
0 Comments