How to add a zip closure to a purse
Added Mar 21, 2012
by bohemiannow
Athens, Greece

Step 1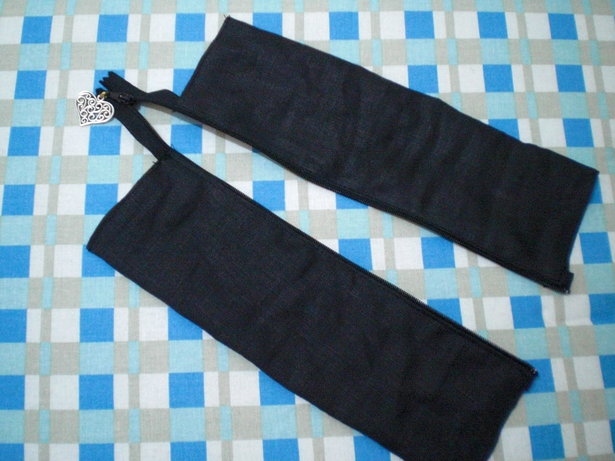 1. This is pretty easy. Measure the opening of the purse and divide the width by 2.
So for example my purse is 36 X 9. The opening I will make has to be 36 cm at length and 9 cm width. It will be split in two by a zip, so 9/2 = 4.5 cm. Right?
2. Now cut 2 pieces of fabric, matching the colour of the purse lining or purse it's self. Each one should measure 36cm length and 9cm width, because it will be folded in two. Add seam allowances. Mine is just one cm.
3. Sew each fabric piece on the zip, folded in half and enclosing the raw edges in the pieces. This would be easier if you press the seam allowances in. It doesn't have to be perfect. No one will see it, but you.
4. Now all that's left to do is sew your closure to the purse.
This can only be done by hand.
Determine a straight line in the purse lining. There may already be some kind of line to follow, if not just draw one with tailors chalk.
0 Comments