Embroidered button loop
Added Feb 13, 2011
by mixtlii
Montpellier, France

Step 4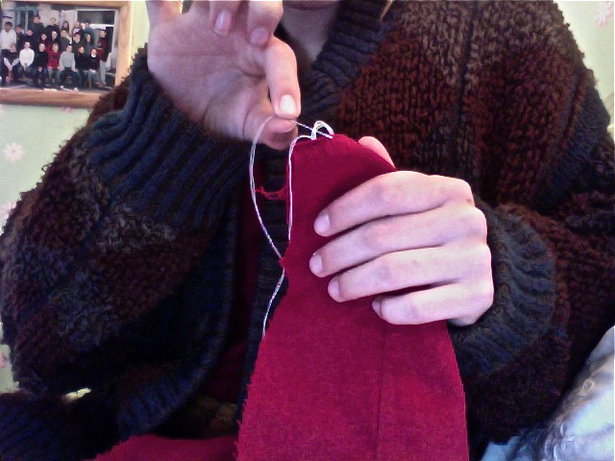 This is exactely like brasilian bracelets, some of you may know... It is all about making knots around the loop you made.
I have several pictures for this step, check them all if you are not sure you understand it!
Take your needle through the bridle, then back into that new loop you are making, and pull the thread around the bridle.
... Well just check the pictures it should help!
0 Comments